Broncos cut a quarterback, others to near 75-man roster limit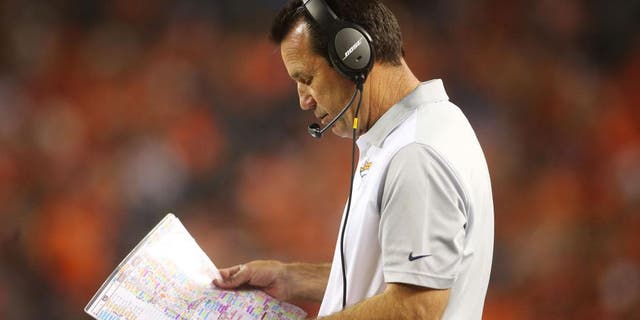 NEWYou can now listen to Fox News articles!
John Elway must be agonizing over the next few roster moves.
Discovering late-round and undrafted talent is Elway's specialty as Broncos general manager. But in accordance with NFL rules, he had to release a handful of those promising players on Monday to thin out his roster.
Quaterback Zac Dysert was one such tough call. The 2013 seventh-round pick lost a position battle to newcomer Trevor Siemian and will hit the open market.
So will promising linebacker Reggie Walker, who just signed a one-year deal in May.
They won't get any easier for Elway. He still has to release three more players by Tuesday before final cuts in a week.
Here are the rest of Monday's moves:
CB Tevrin Brandon
OL Andre Davis
FB Joe Don Duncan
QB Zac Dysert
P Spencer Lanning
S Ross Madison
TE Jake Murphy
RB Jeremy Stewart
LB Chase Vaughn
(h/t ESPN)