Broncos coach John Fox to miss several weeks after heart surgery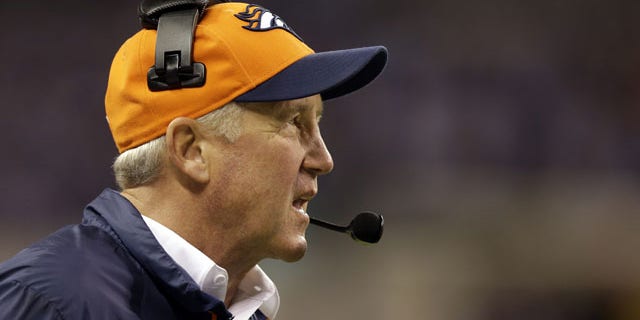 DENVER – Denver Broncos head coach John Fox will undergo heart surgery in North Carolina Tuesday after he was hospitalized Saturday.
The procedure is expected to keep Fox off the sidelines for between 4 and 6 weeks and will force the club to name an interim head coach.
In an interview with Fox Sports, Fox said the procedure would be done on his aortic valve and admitted that he had hoped to put the surgery off until after the NFL season ends in February. However, the Associated Press reported that Fox complained of feeling dizzy and light-headed while playing golf near his offseason home in Charlotte and was taken to a local hospital.
"It's something I've known I needed to take care of for a while," Fox told Glazer. "It's ironic this happened when I came to meet with the surgeon. I was hoping to wait but it's better to be smart about this."
"I sincerely appreciate all of the support from friends, Denver Broncos fans and so many around the league today," Fox said in a statement released by the team Saturday night. "Although I am disappointed I must take some time away from the team to attend to this pre-existing health condition, I understand that it's the right thing to do. I have great confidence in our coaches and players, who are fully committed to our goals.
"I look forward to returning to coaching as soon as possible."
Fox is in his third season as Broncos coach after a nine-year stint with the Carolina Panthers. He's 107-88 overall, including 6-5 in the playoffs. The Broncos, who are 7-1 so far this season, are on their bye week before resuming their season against the San Diego Chargers a week from Sunday.
Fox Sports' Jay Glazer and the Associated Press contributed to this report.