Broncos, Brock Osweiler reportedly haven't negotiated since initial offer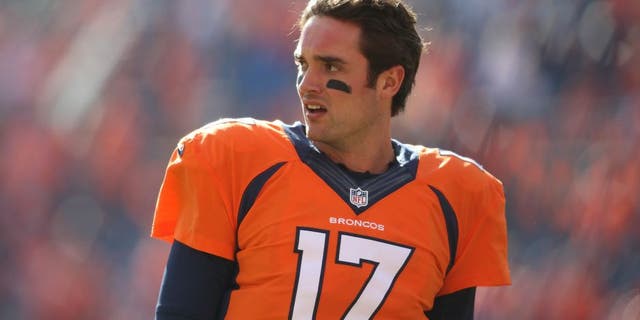 Now that Peyton Manning has called it a career, the Denver Broncos should be making a smooth transition to the Brock Osweiler era, right?
Well, it doesn't appear to be going so smoothly so far. The Broncos and the fourth-year quarterback haven't had contract talks since the team made its initial three-year offer days ago, according to NFL.com.
The defending champs don't really have a backup plan at quarterback, and Osweiler's representatives are most likely leveraging that. Osweiler completed 62 percent of his passes last season for 1,967 yards, 10 touchdowns and six interceptions.
The Broncos went 5-2 with Osweiler under center then handed the reins back to Manning, who guided the team to the Super Bowl victory over the Carolina Panthers.