Broncos bow to football gods, will wear white in Super Bowl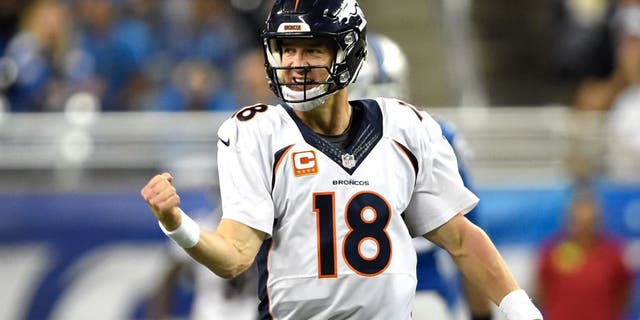 With Vegas listing the Panthers as 4-point favorites, and with their own dominance on the road this season -- along with that rather underwhelming Super Bowl history -- the Denver Broncos are leaving nothing to chance when it comes to Super Bowl 50.
So despite being listed as the home team in 13 days, the AFC champs are bucking current uniform etiquette and instead bowing down to the football gods. While the home team sports the dark jerseys in just about every NFL game not played in Arlington, Texas, the Broncos, given the option of uniform color as home team, are going with their white road uniforms in the Super Bowl.
It's a simple reason: "We've had Super Bowl success in our white uniforms," John Elway, who was the Broncos' QB in back-to-back Super Bowl wins in the 1990s and is now their executive VP and general manager, told the media in Englewood, Colo., on Monday.
That sounds all nice and well, but the decision is likely a lot more about Denver's Super Bowl failures. After all, have you seen the Broncos play a Super Bowl in orange jerseys?
Yup, 0-4 in Super Bowls wearing orange jerseys. In other colors? 2-1 (1-1 in white, 1-0 in dark blue).
What's more, Denver tied a franchise record this season with six road wins.
With a track record like that, can you blame the Broncos for being superstitious?
H/t: The Score
The Associated Press contributed to this report