Broncos' Barth working hard to improve grisly kickoff stats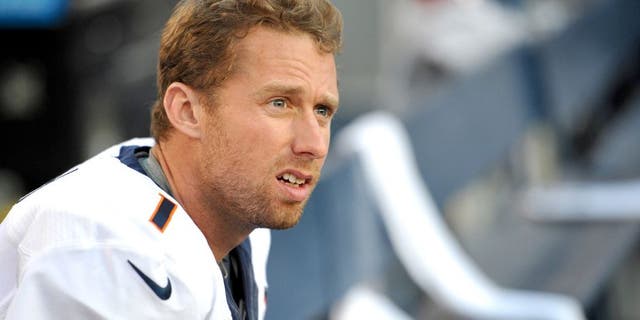 Connor Barth had a good reason for struggling mightily on kickoffs last season.
The Broncos' specialist had been asked to do it for once season in 2010. His former team, the Tampa Bay Buccaneers, found another player to handle kickoff duties from 2011-12.
According to ESPN, the Broncos won't use the same strategy for their roster. Barth, who was out of football in 2013, knew he had to improve to save his team a roster spot and save himself a job.
"All I did all offseason was work with my kicking coach up in Charlotte, (N.C.), Dan Orner, and he works with a bunch of guys kicking off in the league," Barth said. "It's showing."
Barth said he can kick a ball through the back of the end zone from his own 30-yard line. That's tough to do, even in Denver's thin air.
That's also a far cry from his worst kickoff performance last year. In eight kickoffs, the Chiefs started on their own 31-, 35-, 31-, 31-, 38-, 35-, 38- and 24-yard lines. That's simply not good enough.
Barth wants the Broncos to know he's no longer a field position liability.
"That's what I'm trying to show," he said. "That's something that's kind of been a negative in my corner, so I am trying to show people that it's more of a technique thing and really just working on it like have in my field goals."
(h/t ESPN)