Broncos are making a hard push for Colin Kaepernick, but they aren't alone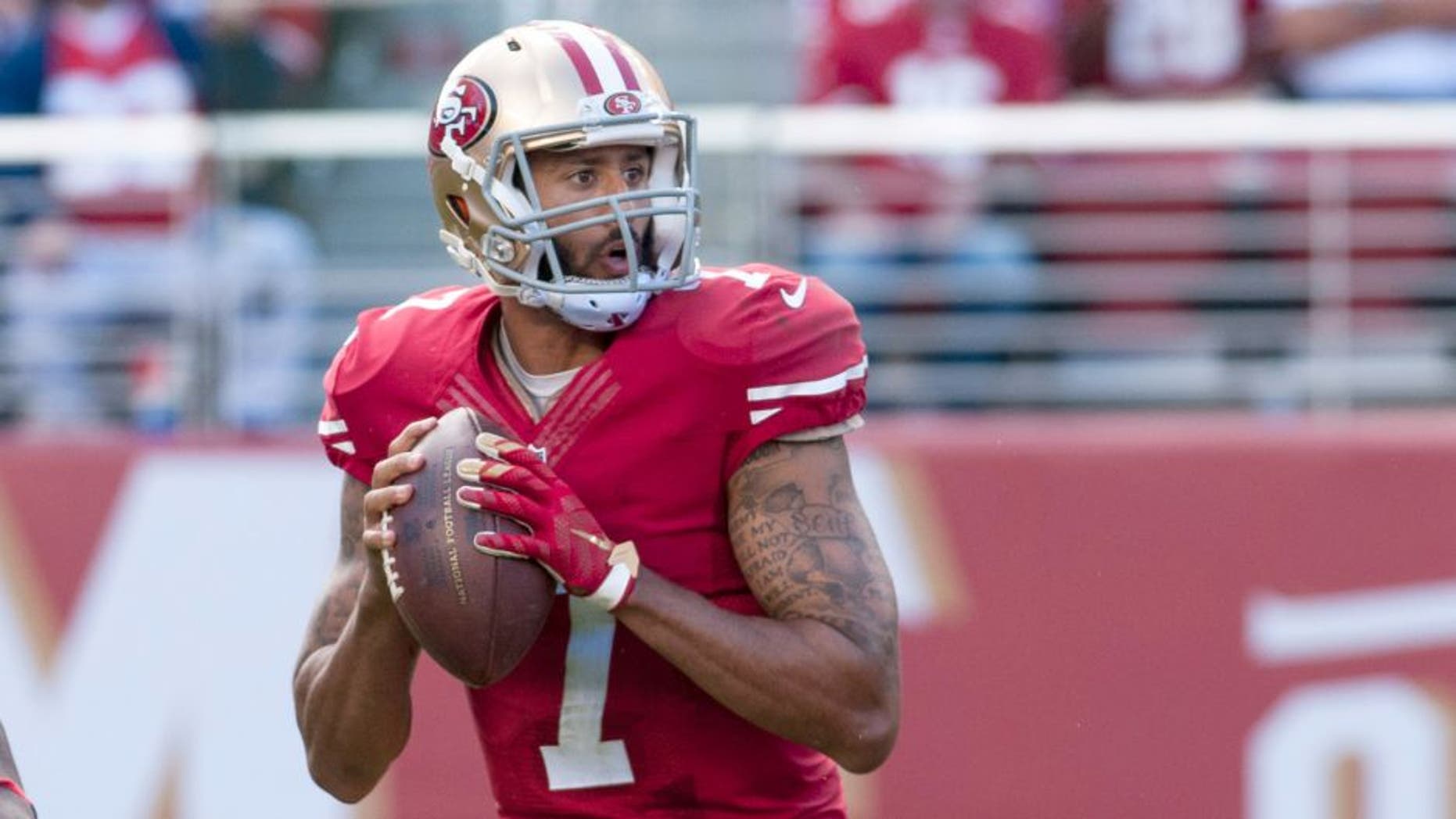 The Denver Broncos have targeted the San Francisco 49ers' Colin Kaepernick as their potential starting quarterback for the 2016 season. But they aren't the only ones.
According to multiple reports, there are other teams interested in trading for Kaepernick, who has made it clear he would like to leave the Niners after five seasons with the franchise. FOX Sports NFL Insider Mike Garafolo reports the New York Jets and Cleveland Browns are among the teams interested in Kaepernick.
Kaepernick, 28, is coming off an injury-plagued and inconsistent season during which he passed for just 1,615 yards and six TDs in nine games (eight starts). In the previous two seasons, however, he passed for a total of 6,566 yards and 40 TDs while rushing for 1,163 yards and five TDs. Kaepernick led San Francisco to the Super Bowl in the 2012 season and to the NFC title game in the 2013 season.
The Broncos, of course, are a month removed from winning Super Bowl 50 and basically are QB-less after Peyton Manning's retirement on Monday and Brock Osweiler's decision to sign with the Houston Texans on Wednesday.