Broncos' 53-man roster cuts featured one shocking move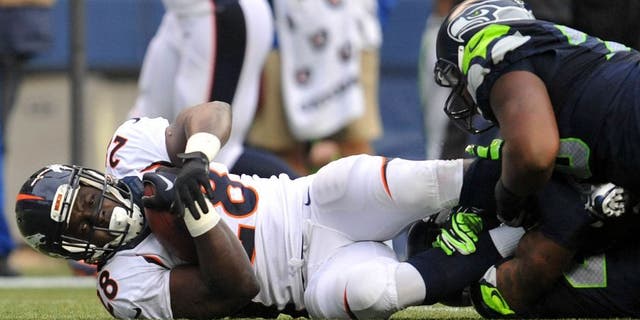 Montee Ball was drafted two years ago to help balance out a pass-heavy offense.
Gary Kubiak's new scheme did Ball's job for him. But it's still a jolt when a second-round pick gets sent packing so early into their career.
The Broncos could've easily kept the Wisconsin product around to monitor his continued development. They learned last season, when Ball could've overcome the injury bug, that a team can never have too few capable ballcarriers.
The Broncos believe they're set with new lead back C.J. Anderson and preseason star Ronnie Hillman. Ball tumbled down the depth chart behind them, but it always seemed too early to part ways.
General manager John Elway disagreed. He cut ties with the player he selected with the 58th overall pick in 2013 -- and that's a shock.