Brock Osweiler says he should start for Browns because 'the proof is in the film'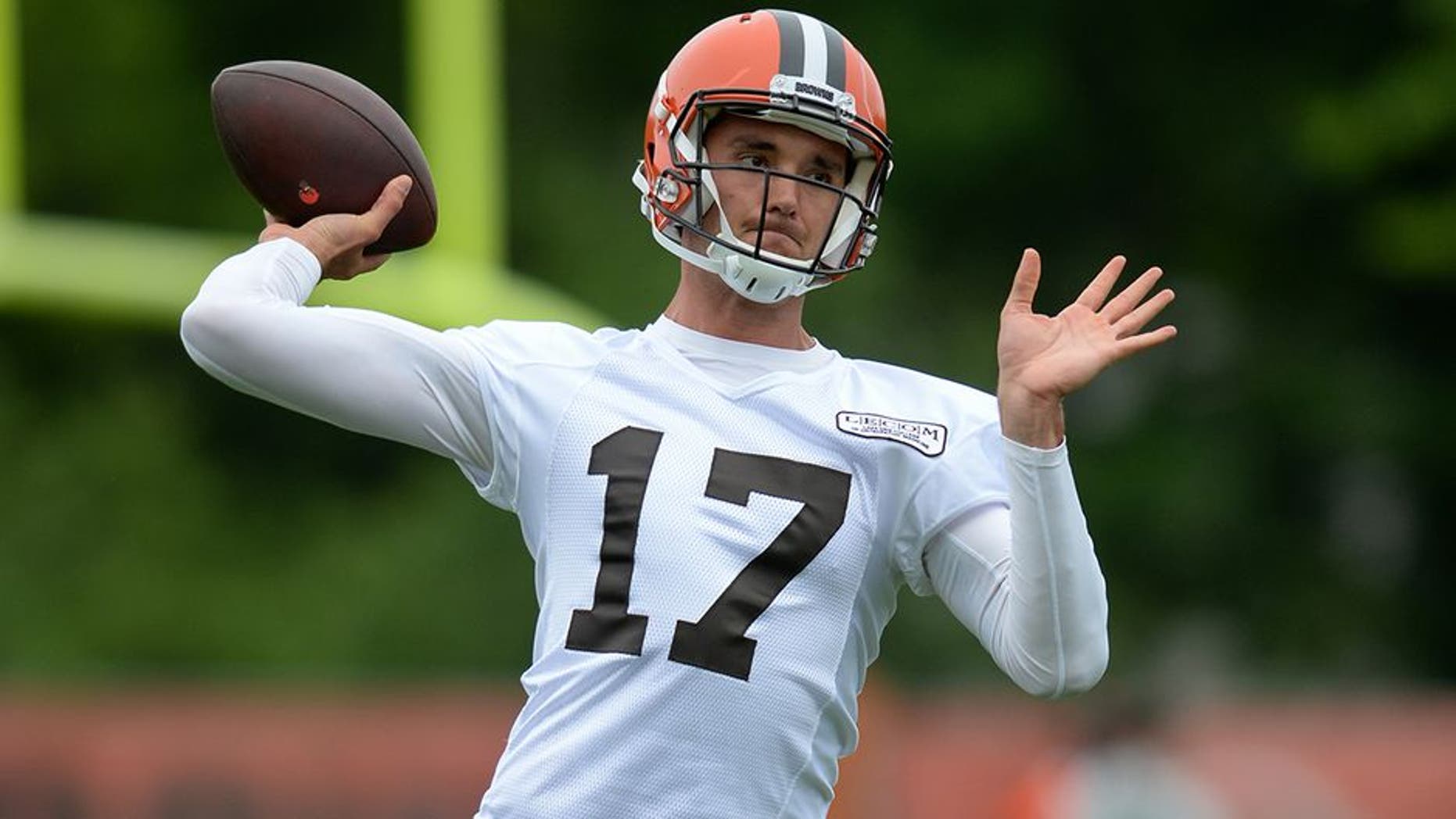 The Cleveland Browns made the boldest move of the offseason when they traded for Brock Osweiler and a second-round pick, essentially eating the remainder of his salary in return. After a disastrous season in Houston, the Texans were desperate to dump their free-agent mistake, and the Browns, needing a quarterback and having plenty of cap space, were the perfect landing spot.
Osweiler joins Cody Kessler and DeShone Kizer in an open competition for the starting job, but his 2016 film makes him a longshot to rise up the depth chart. He was asked about possibly being the starter Wednesday and did his best to make his case.
Reporter: Are you good enough to be a starting quarterback in this league?
Osweiler: Absolutely. Absolutely.
Reporter: Why?
Osweiler: I think the proof is in the film for the past two years.
Reporter: But some people would say the proof is not in the film from last year
Osweiler: Its OK.
This exchange came after Osweiler said his expectation is always to start, even though its not entirely up to him. That will be Hue Jackson and the coaching staffs decision to make, and it wont necessarily be an easy one.
Osweilers claims might seem a bit overzealous for a guy who was benched in favor of Tom Savage a year ago, but is he supposed to say hes planning to be the backup? That certainly would have yielded more criticism than saying he expects to be the starter.
Now if I came out here and told you guys I wanted to be the backup then I'm in the wrong business, he said. Absolutely I want to play and I want to help this team win games. But I know there's a lot of work that needs to go into that. And ultimately I need to earn that on the practice field and I have a lot of work ahead of me to do that."
Osweiler has an uphill battle for the starting job, and isnt even guaranteed a roster spot. However, with a base salary of $16 million and no easy way out of it for the Browns, Cleveland probably doesnt have much of a choice but to keep him. If not, theyre essentially paying him $16 million to play elsewhere, or not play at all.