Brice Johnson's shot didn't count, but it's worth seeing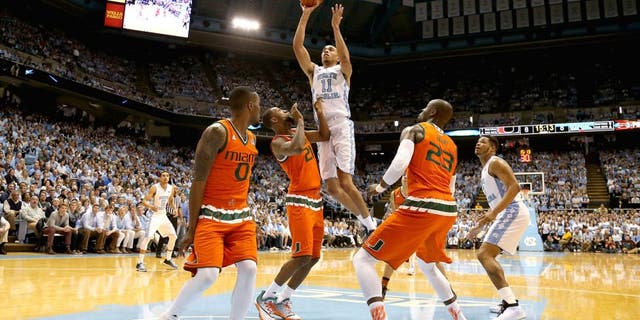 This would have been the first 3-pointer of Brice Johnson's career.
However, the North Carolina senior forward did not beat the halftime buzzer before releasing this near full-court heave.
Fortunately for Johnson, this putback slam, which sparked a 10-2 run, did count earlier in the half.
The Tar Heels, ranked No. 5 in the Associated Press poll, still entered the break with a 42-33 lead over No. 11 Miami.