Brian Wilson named crew chief on Team Penske's No. 22 XFINITY Series car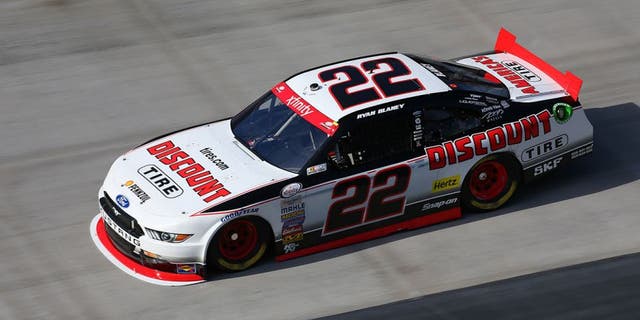 After securing its fourth NASCAR XFINITY Series owners' championship in 2015, Team Penske's No. 22 team will have a new crew chief calling the shots for the 2016 season, the organization announced Monday afternoon.
Former Sprint Cup Series race engineer Brian Wilson will replace Greg Erwin atop the pit box, while Erwin will move into the role of team manager for the organization's XFINITY Series efforts.
Previously, Wilson worked on the No. 2 Sprint Cup Series car with crew chief Paul Wolfe and driver Brad Keselowski. Together, Wilson, Wolfe and Keselowski have earned 16 wins, 10 poles, 58 top fives and the 2012 Sprint Cup Series championship. Wilson also helped lead Team Penske to the 2010 XFINITY Series title with Keselowski.
"Brian has been an integral part of two of our NASCAR championships over the last few years and he has shown he deserves the opportunity to lead a team as he has demonstrated the ability to consistently produce race-winning cars," said team owner Roger Penske. "Brian has earned this opportunity and we believe he is the right person to lead the No. 22 team as it prepares to race for four-straight titles in 2016."
Returning to the XFINITY Series, this time to lead the No. 22 car, Wilson is ready for the challenges he will face this season.
"I am looking forward to this new challenge and the opportunity to lead the No. 22 Discount Tire Ford Mustang team after my last stint there during our first championship season in 2010," said Wilson. "This is a team that has certainly proven that they know how to win and I want to continue that tradition. I'm excited to get a chance to continue to work with Brad and to get to work more closely with Joey and Ryan. Our goal will be to maintain the level of success that this team has shown since its beginning and continue to race for wins each and every week. Winning that fourth-straight NASCAR XFINITY Series owners' championship would just be the ultimate prize."