Brian Vickers wins the pole in confusing qualifying session at Talladega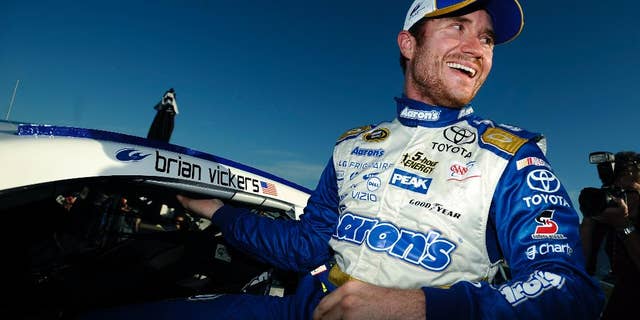 TALLADEGA, Ala. – NASCAR's new qualifying format put Brian Vickers on the pole at Talladega Superspeedway but left many drivers angry and confused, as two full-time teams failed to make Sunday's race.
Drivers admitted when they arrived at Talladega they didn't understand the format, and it showed because there were no clear strategies throughout the field.
Ricky Stenhouse Jr. and Justin Allgaier did not qualify.
Vickers earned the top starting spot, followed by defending NASCAR champion Jimmie Johnson, who likely needs to win Sunday to advance to the third round of the Chase for the Sprint Cup championship.
The bottom of the field consisted of championship contenders Denny Hamlin, Kevin Harvick, Joey Logano and Kyle Busch. Tony Stewart needed a past champion's provisional to earn the final spot in the field.