Brian Kelly identifies key to success for Notre Dame offense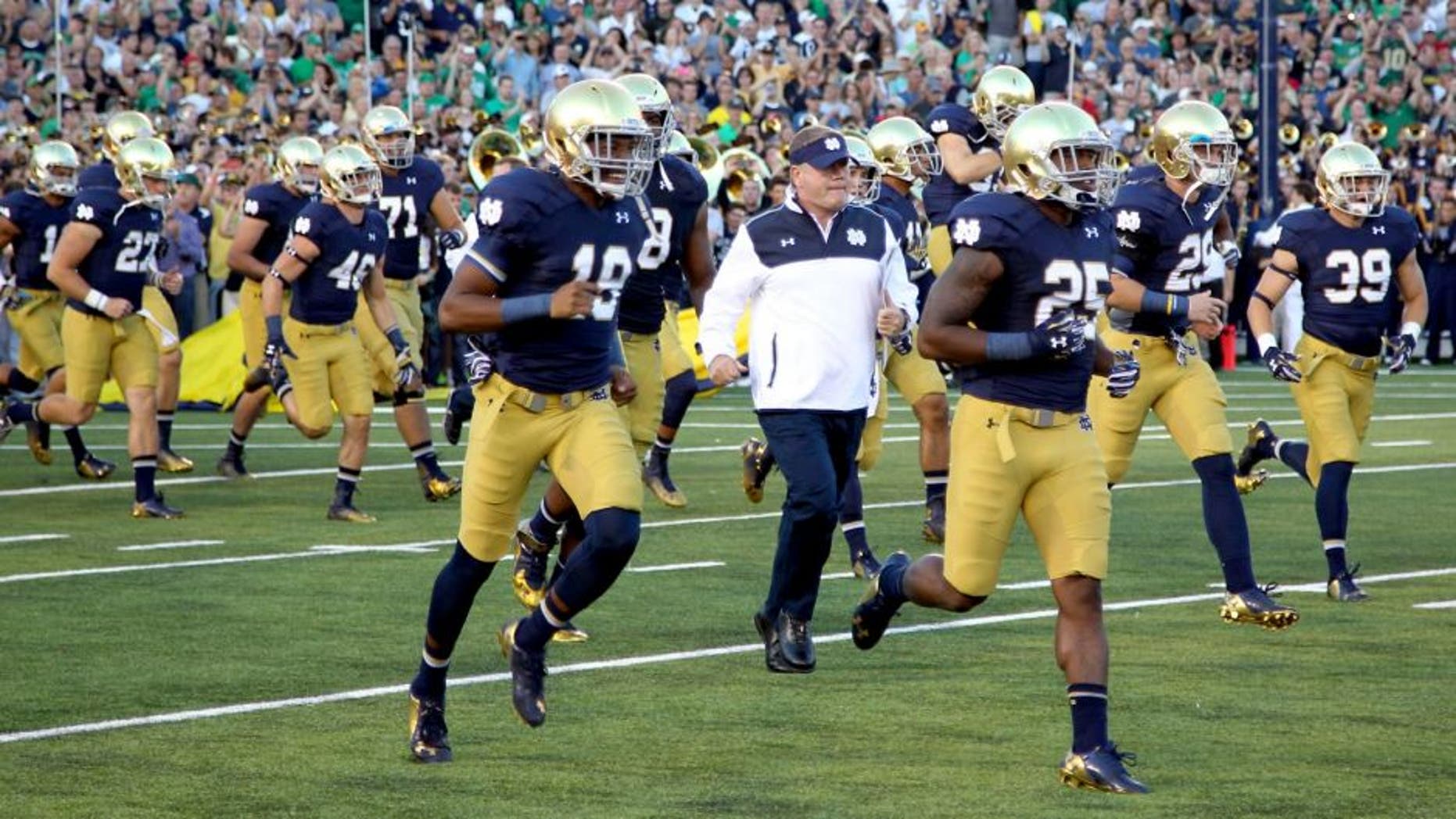 Upon meeting the media for the first time after the start of preseason practice for the 2015 Notre Dame football team, Brian Kelly spent a few minutes explaining why he believes his team can have a big year offensively.
He likes the offensive line with returning starters Nick Martin, Ronnie Stanley and Steve Elmer, and leading rusher Tarean Folston returns at running back. Chris Brown and Will Fuller are among those back at wide receiver, and C.J. Prosise is poised to see what he can do coming out of the backfield.
Then there is quarterback Malik Zaire, whose ability to run and throw also excites the head coach of the Fighting Irish.
"From an offensive standpoint that's the strengths," Kelly said.
But what could hold the Fighting Irish back?
"Certainly what we have to be able to do is take care of the football," the coach explained. "We were careless with the football last year, and that certainly was an area where it came back to hurt us."
It's not hard to figure out why Kelly would focus on that issue. His team was among the worst in the country last season in turnover margin, in large part because of 26 giveaways.
Though he will be a first-time starter, Zaire could also provide a lift in that department as he replaces a player (Everett Golson, who transferred to Florida State) who threw 14 interceptions last season.
"Not being careless with the football is absolutely crucial," Kelly repeated. "If we do that, we think we have the chance to be very, very good on offense."