Brian Hoyer back with starting offense after Johnny Manziel had first day with first team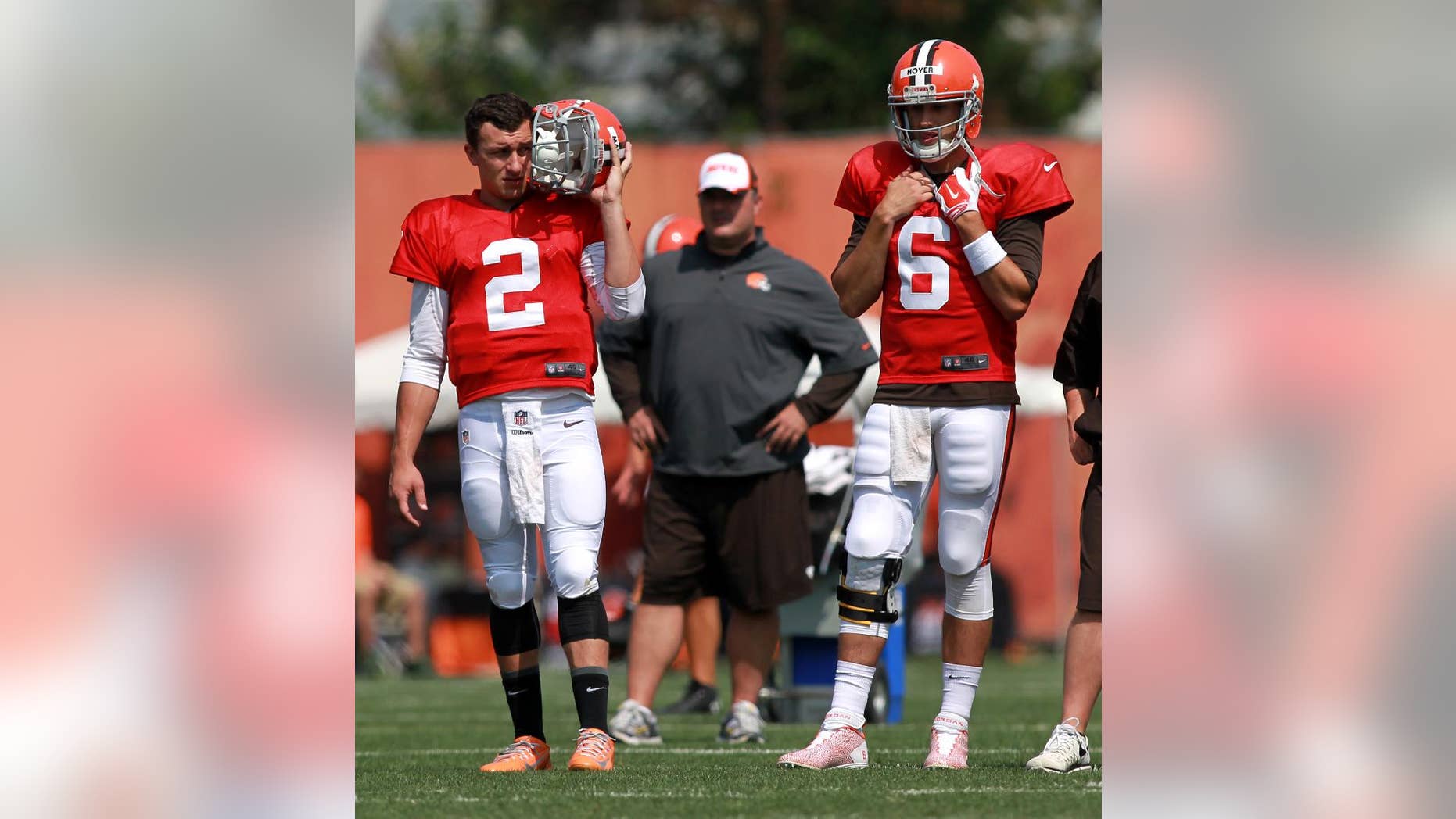 BEREA, Ohio – Browns quarterback Brian Hoyer is back with Cleveland's first-string offense after spending a day behind rookie Johnny Manziel.
Hoyer took the initial snaps in 11-on-11 drills with the starters on Tuesday. Manziel got his first work in training camp with the Browns' first string on Monday, a move that led to speculation he had gained ground on Hoyer.
Browns coach Mike Pettine said Manziel's one-day promotion was part of the plan as Cleveland's coaching staff evaluates the two quarterbacks who are competing for the starting job. Pettine has not officially chosen his starter for Saturday's exhibition opener in Detroit, but said it will likely be Hoyer.
Manziel, the popular first-round pick, appeared to close the gap on Hoyer following a solid performance in a scrimmage last weekend in Akron.
___
AP NFL website: www.pro32.ap.org and www.twitter.com/AP_NFL