Brian France addresses Wood Brothers' exclusion from chartered teams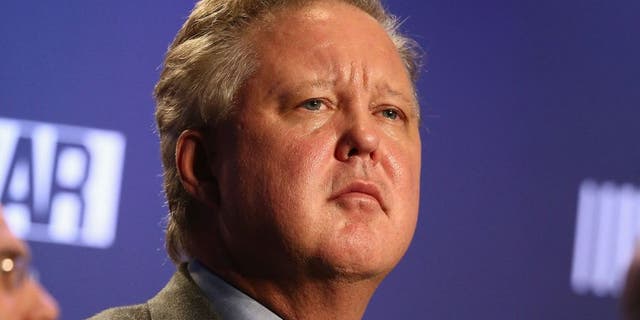 Before the Wood Brothers talked Friday about not being one of the 36 teams guaranteed entry in every points race as part of NASCAR's new charter system, NASCAR chairman Brian France weighed in on the team's notable exclusion.
To be charter-eligible, a team must have attempted every Sprint Cup race since 2013.
There is, however, the option to buy a charter from an owner whose team was granted one under the new rules.
The Wood Brothers have competed on just a limited basis since 2009, but are going full time this season with driver Ryan Blaney.

Whether the Wood Brothers -- who have been part of NASCAR since 1950 -- will ultimately seek to purchase a charter remains to be seen. Team co-owners Len and Eddie Wood didn't rule it out when asked on Friday at Daytona International Speedway. At the same time, they didn't seem to be in a super-huge hurry to join the ranks of the teams with charters, either.
France, NASCAR's third-generation leader, would like to see it happen.

"My hope is they'll be able to obtain a charter at some point down the road," France said Thursday on SiriusXM NASCAR Radio. "The criteria that was ultimately used obviously didn't permit that, and that is disappointing because they're obviously such an iconic part of NASCAR. But, look, they're going to compete at a high level all year long now, and that is the nice part about this new arrangement."
The Wood Brothers are among seven teams at Daytona vying for one of the four spots available to non-chartered teams on the 40-car Daytona 500 starting grid.
The field for each Sprint Cup points race going forward will be 40 cars -- 36 teams with charters and four of what NASCAR calls "Open teams."
The Wood Brothers will be an "Open team" until they buy a charter, should they eventually decide to do so.

"Some of the things that are very important to NASCAR in our history is if you've got the ability to show up with a team that compete and do well, you can still do that with the Open positions," France said. "But in the end my hope is they'll be able to get a charter, and we'll just see how that plays out."