Brewers recall IF/OF Wilkins, send Davies to Triple-A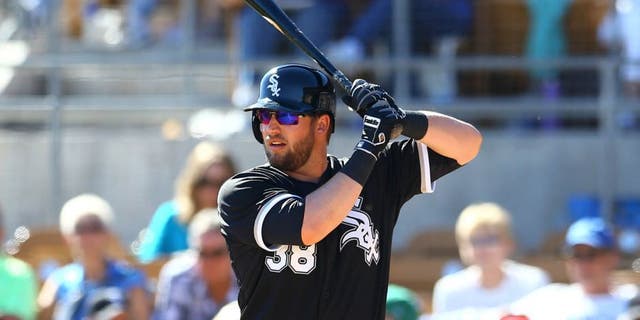 NEWYou can now listen to Fox News articles!
The Milwaukee Brewers recalled infielder/outfielder Andy Wilkins from Triple-A Colorado Springs and sent starting pitcher Zach Davies to the SkySox.
Davies started Tuesday against Washington in a 5-2 win, allowing two runs over 6 2/3 innings. With the All-Star break upcoming and the Brewers having an off day Thursday, Milwaukee won't need five starters until after the break and thus opted to go with another bat off the bench.
Signed as a free agent in the offseason, the 27-year-old Wilkins was hitting .238 with a .321 on-base percentage and .437 slugging percentage for the SkySox while playing first base and right field. He has a team-high 11 home runs and 50 RBI. Wilkins appeared in 17 games for the Chicago White Sox in 2014, batting just .140.
In 15 starts this season, Davies is 6-4 with a 4.10 ERA, 1.261 WHIP and 7.5 strikeouts per nine innings. It remains to be seen whether he'll stay fresh and on schedule by pitching for Colorado Springs.