Brewers place Capuano on 15-day DL, recall Goforth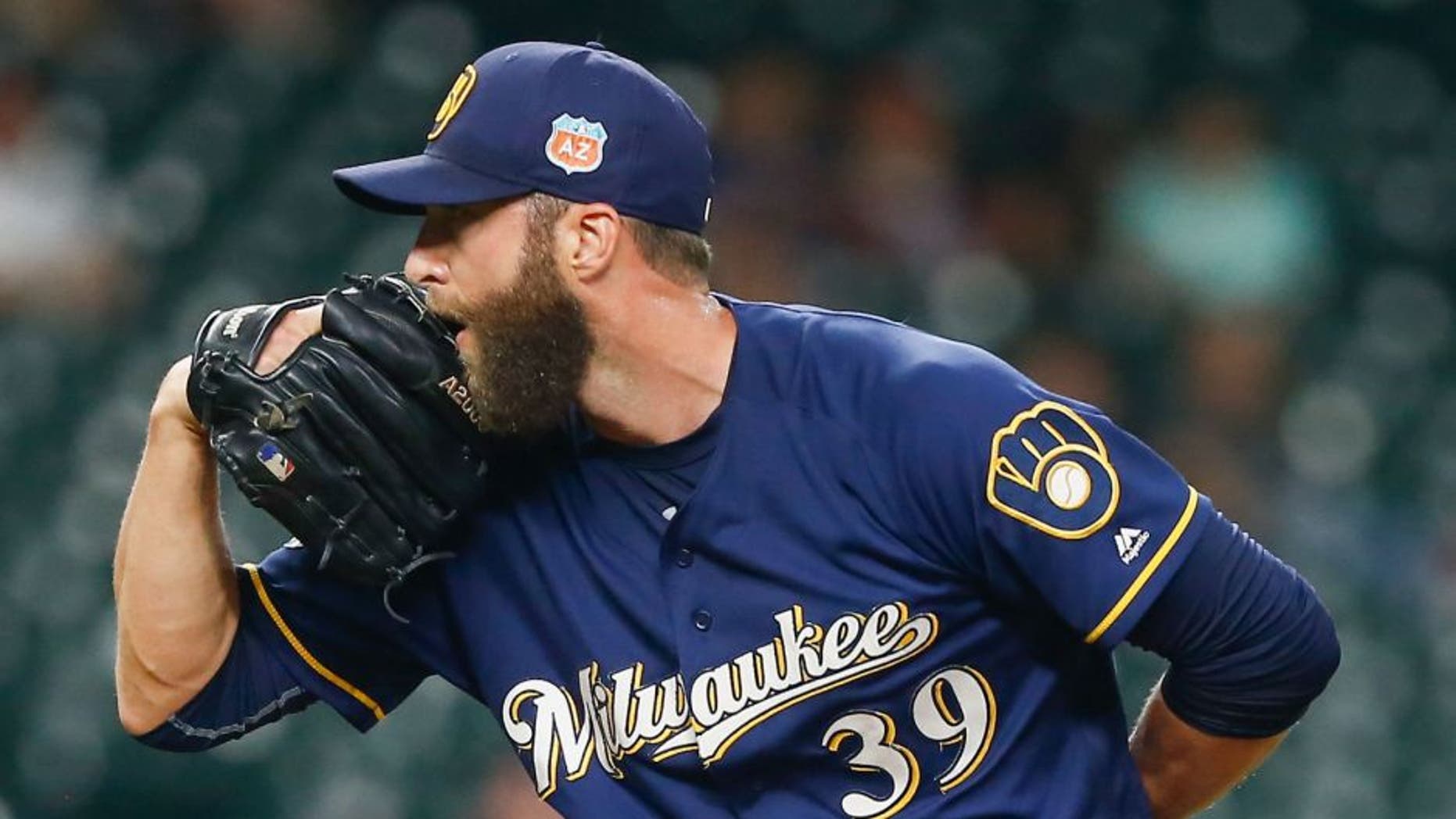 The Milwaukee Brewers on Thursday sent left-handed reliever Chris Capuano to the 15-day disabled list with left elbow soreness.
The team recalled righty David Goforth from Triple-A Colorado Springs.
The 37-year-old Capuano is the only lefty on the Brewers' staff. He has appeared in 16 games this season, allowing 11 earned runs over 24 innings (4.13 ERA). Capuano allowed Atlanta's Gordon Beckham to hit a two-run home run in the Brewers' 3-2 win Wednesday.
Goforth, 27, will be making his second stint with the Brewers after allowing four runs in four appearances (7.20 ERA). He is 1-1 with a 3.93 ERA in 18 1/3 innings for the Sky Sox.