Brewers pitcher suffers serious injury taking off his shoe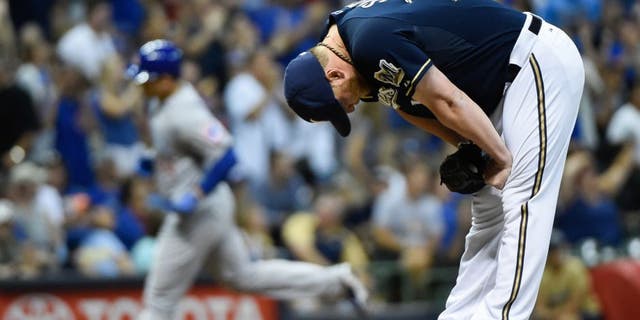 Brewers reliever Will Smith could end up needing surgery for an injury that he suffered in one of the most embarrassing ways ever.The left-hander found out Friday he has a torn lateral collateral ligament in his right knee, which he sustained while attempting to take off his shoe.
After pitching in a minor-league game on Thursday, Smith returned to the clubhouse to undress and shower. As he stood up and removed his shoe, he lost his balance and twisted his right knee.
"I was standing on one leg, trying to take the shoe off and I pulled hard and it stayed on. My knee just went up and popped," Smith told the Milwaukee Journal Sentinel. "It sucks."
As of Saturday morning, Smith was waiting to hear if the injury will require surgery or not.
"It could be surgery or it could be just a rehab thing," Smith told the Journal Sentiel. As he sat with crutches and his leg in an immobilizer, he said he was waiting to see Dr. William Raasch for his prognosis.
Even if the torn ligament doesn't require surgery, Smith probably won't be able to avoid the disabled list.
The 26-year-old reliever had been in the running to be Milwaukee's closer this season, which will obviously have to be put on hold.