Brewers option Goforth to Triple-A; Smith prepares to return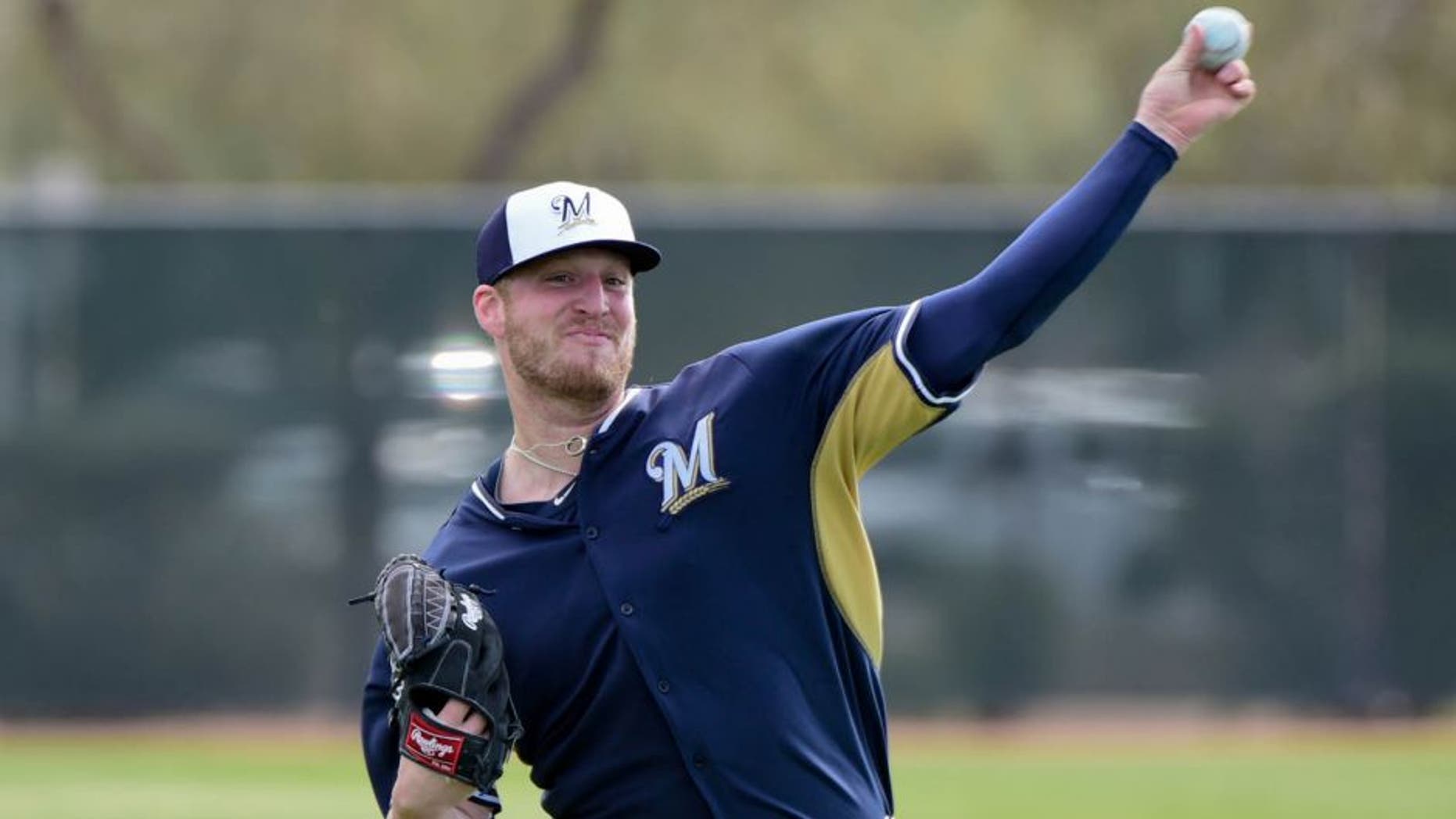 The Brewers have optioned right-handed relief pitcher David Goforth to Triple-A Colorado Springs to make room for lefty Will Smith.
The team will reinstate Smith from the disabled list on Wednesday.
Smith has been on the disabled list since the start of the season after tearing a ligament in his right knee. He made three relief appearances for the Brewers' minor-league affiliates in Brevard County and Biloxi this past week, allowing just one hit and zero runs in four innings.
The 26-year-old Smith has pitched for the Brewers since 2014 and appeared in 76 games last year, going 7-2 with a 2.70 ERA in 63 1/3 innings.
Goforth has appeared in three games since the Brewers called him up May 26 and allowed four runs on three hits in 1/3 of an inning in Tuesday's loss to St. Louis. The 27-year-old has allowed eight earned runs in 7 2/3 major-league innings this season.