Brewers deal hot-hitting Parra for Orioles' pitching prospect Davies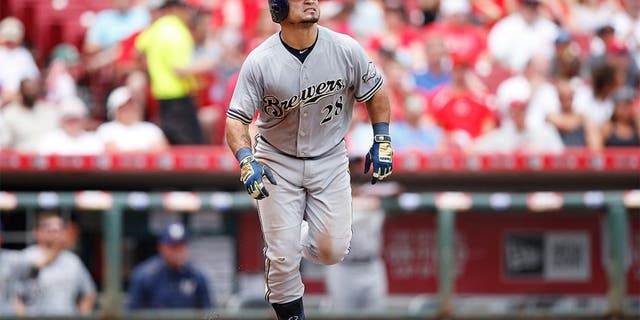 BALTIMORE -- The Baltimore Orioles have obtained left fielder Gerardo Parra from the Milwaukee Brewers in a trade for a minor league right-hander Zach Davies.
The deal was reached hours before Friday's non-waiver trade deadline.
The 28-year-old Parra batted .328 with nine homers and 31 RBIs in 100 games this year. He's hitting .279 over 6-plus seasons, most of them with Arizona.
Parra has played all three outfield positions and is a two-time Gold Glove winner. He had a 14-game hitting streak through Thursday.
Davies is 5-6 with a 2.84 ERA in 19 games with Triple-A Norfolk. He was assigned to Triple-A Colorado Springs.