Brett Anderson expects to make next start after early exit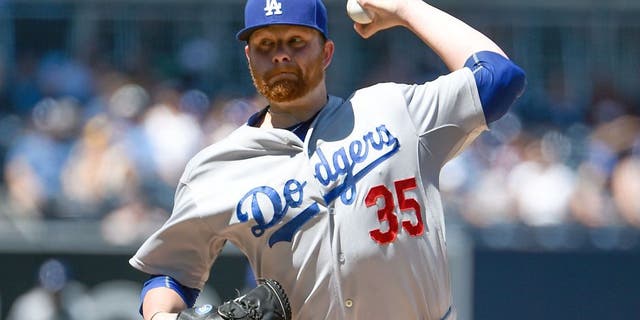 The last thing the Los Angeles Dodgers need down the stretch is to lose another starting pitcher, but lefty Brett Anderson isn't expected to miss any starts after leaving early from his outing on Sunday with an injury.
Anderson was removed early from Sunday's 5-1 win over the San Diego Padres in the sixth inning after experiencing lingering cramps in his left calf.
"You get a calf cramp, usually it goes away," Anderson said after the game. "But this was the longest one I've ever had. It just balled up and wouldn't go away. J.P. [Howell] did a tremendous job. You never want to put your bullpen in that situation."
Despite his early exit, Anderson pieced together a solid outing on Sunday, giving up one earned run on four hits over 5 2/3 innings.
Anderson understands the importance of keeping himself healthy for the Dodgers down the stretch as they fend off the San Francisco Giants for the NL West title and approach the postseason.
"I know I'm a sweater. So, I have to drink more fluids than most people, and I usually start two or three days before," the 27-year-old lefty said. "I guess I just didn't get enough fluids."