Breeders' Cup to return to Churchill Downs after long hiatus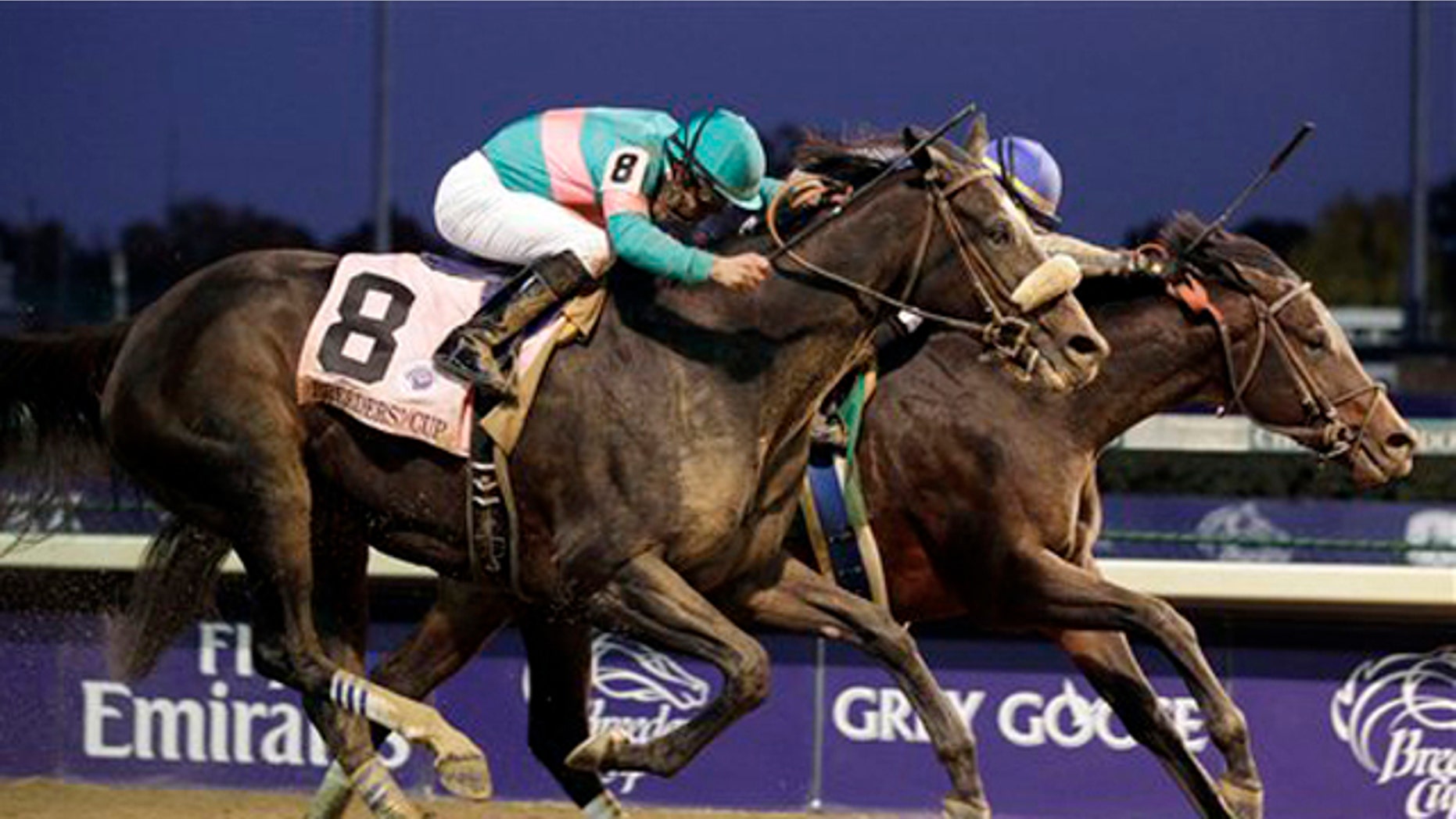 The Breeders' Cup is returning to its old Kentucky home at Churchill Downs.
Ending a hiatus stretching several years, the two-day event of championship racing will return to the iconic twin spires in 2018, Breeders' Cup and Churchill officials said Monday. The track, home of the Kentucky Derby, has hosted the Breeders' Cup eight times, most recently in 2011.
"There's nothing like the Breeders' Cup under the spires," said track President Kevin Flanery.
The announcement capped a campaign by Churchill executives in the past year to lure back the event. The Louisville track has undergone more than $67 million in upgrades since the last time it hosted the Breeders' Cup. The projects include improvements to the clubhouse, a VIP section known as The Mansion and a gigantic video board.
Neither side delved into questions about the Breeders' Cup's absence from Churchill.
Breeders' Cup President and CEO Craig Fravel praised the track for its many upgrades, and acknowledged that Churchill sometimes gets "less than a fair shake" in the equine community.
"From my part, there's never been any question of hostility or antagonism or competition or anything else between the Breeders' Cup and Churchill Downs," he said.
The event is a two-day series of races in the fall that marks the end to thoroughbred racing season. It is scheduled for the first weekend in November.
Last year's Breeders' Cup was held at Keeneland in Lexington, Kentucky. But the event has had a West Coast tilt. This year's event will be at Santa Anita Park and next year's races will be at Del Mar. Both tracks are in California.
Louisville Mayor Greg Fischer said the city has added thousands of downtown hotel rooms and taken a bigger plunge into bourbon tourism since the 2011 Breeders' Cup. Fischer said the Breeders' Cup return is something the city's racing fans have been wanting for a long time.
"There is no other horse racing city in the world like Louisville, Kentucky," he said. "So in my mind, it is just proper that the Breeders' Cup certainly is a regular here."
A decision on the site for the 2019 event will be made sometime after this year's Breeders' Cup, Fravel said.