Brazilian World Cup officials pleased after key test at troubled stadium in host city Curitiba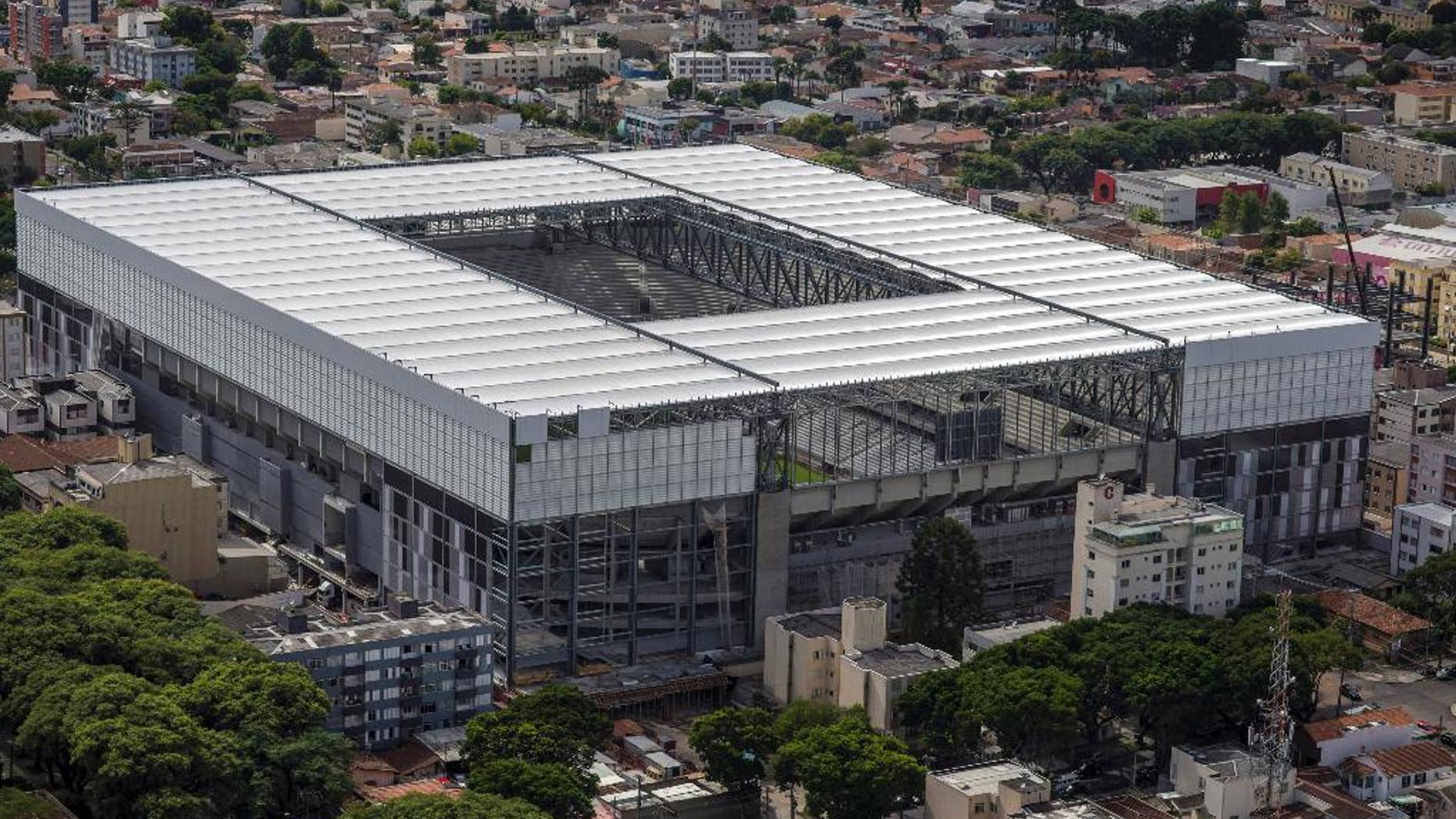 SAO PAULO – Brazilian World Cup organizers finally had some good news to deliver after one of the country's most troubled stadiums held an important test event without any major setbacks.
Local officials said Thursday they were pleased with the result of Wednesday's test match at the Arena da Baixada, saying it was a step forward to making sure the delayed stadium in the southern city of Curitiba is ready in time for the World Cup in a few weeks.
There were some problems during the exhibition between Corinthians and host Atletico Paranaense, with fans facing difficulty getting into the venue, but organizers said that was expected as the stadium infrastructure remains unfinished.
The match happened even though seats are still being installed at the Arena da Baixada.