Brazilian soccer great Pele remains in intensive care but responding well to treatment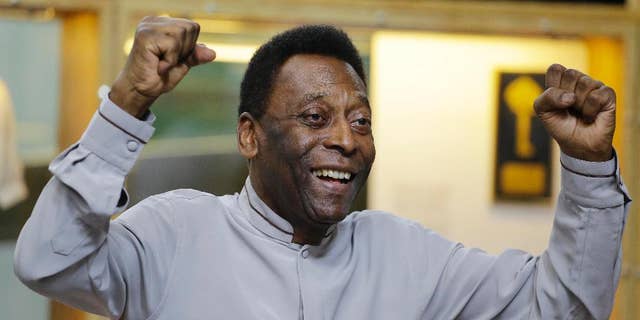 SAO PAULO – A Brazilian hospital says soccer great Pele isn't showing signs of the urinary tract infection that prompted his hospitalization this week.
The Albert Einstein hospital says the 74-year-old Pele is improving, but remains in an intensive care unit and is undergoing kidney treatment.
The hospital's statement Saturday said there has been "no change" in the antibiotic treatment being administered to the three-time World Cup champion and "all blood and urine cultures have returned negative."
The hospital said Pele, who only has one kidney, is "lucid, talking and stable" in terms of blood pressure and the respiratory system.
Regarded by many as the greatest player of all time, Pele underwent surgery to remove kidney stones on Nov. 13. He was hospitalized again on Monday after being diagnosed with the infection.