Brazil wants to use World Cup security model to curb fan violence in local matches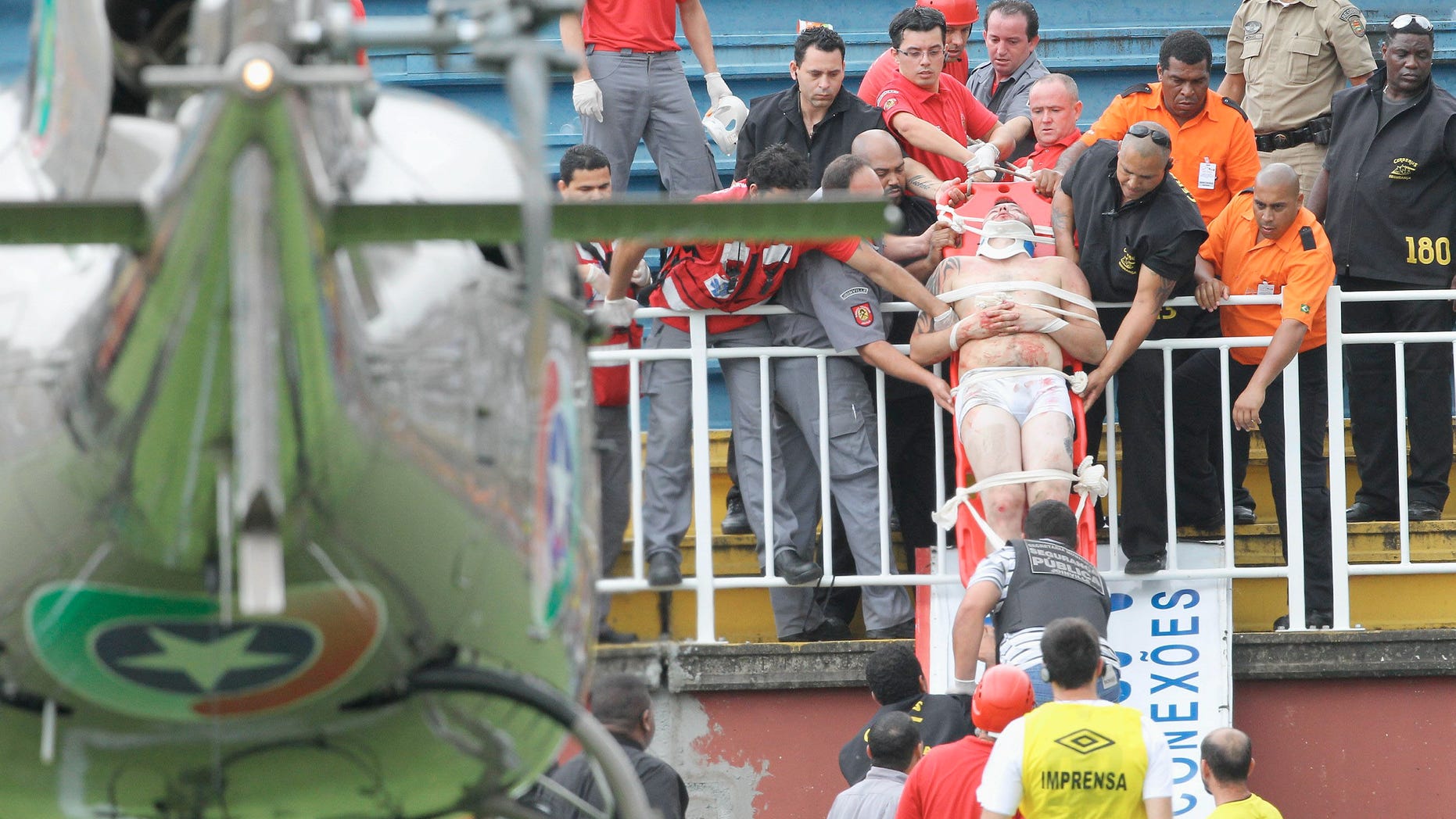 SAO PAULO – Brazilian government officials say the security model used for the upcoming World Cup should be implemented in local matches to reduce fan violence.
The announcement comes less than a week after hundreds of rival fans fought inside a stadium in the final round of the Brazilian league. Police used rubber bullets and an injured fan was airlifted to a hospital.
After a meeting in Brasilia on Thursday, high-level government officials say the World Cup security plan successfully tested in the Confederations Cup should be used for local competitions.
The plan includes an integrated intelligence service and security control centers inside stadiums.
The officials say other efforts to reduce violence will be discussed by a working group before the end of the year.