Brazil striker Fred says it was a 'clear penalty' on him in opener against Croatia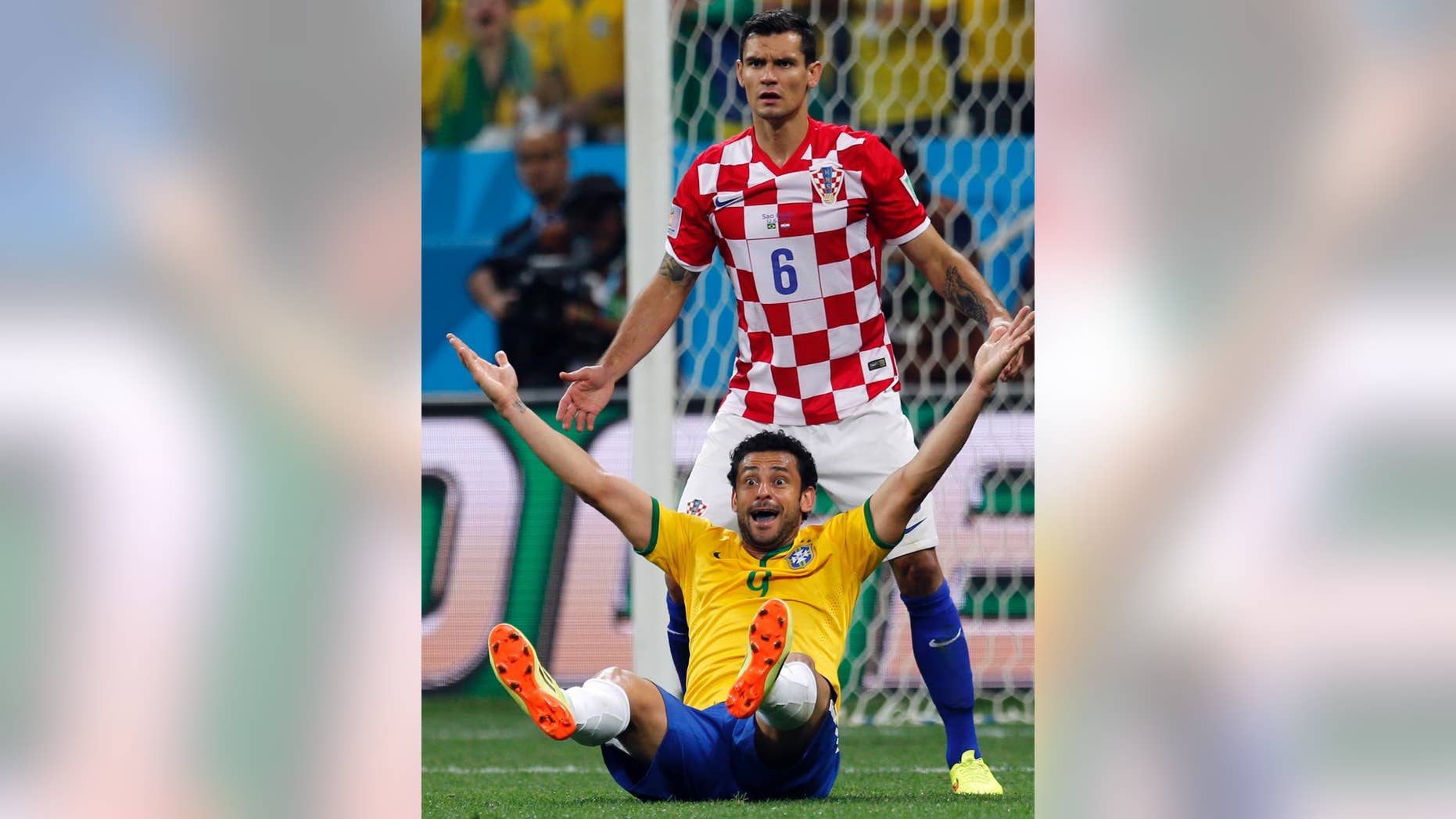 TERESOPOLIS, Brazil – Brazil striker Fred says he was clearly fouled in the move that led to a controversial penalty in favor of the hosts in the opening match of the World Cup.
Speaking publicly for the first time after Brazil's 3-1 win on Thursday in Sao Paulo, Fred said in a video released by the Brazilian football federation that "it was a clear penalty."
He said in Friday's video that "there was a charge" by the Croatian defender on his shoulder, and that kept him from having a chance to score.
Television replays show there was minimal contact by the defender before Fred fell, but Japanese referee Yuichi Nishimura gave the penalty and Neymar converted the 71st-minute penalty to give Brazil a 2-1 lead.