Brazil police say initial probe shows worker at World Cup stadium was not wearing safety cable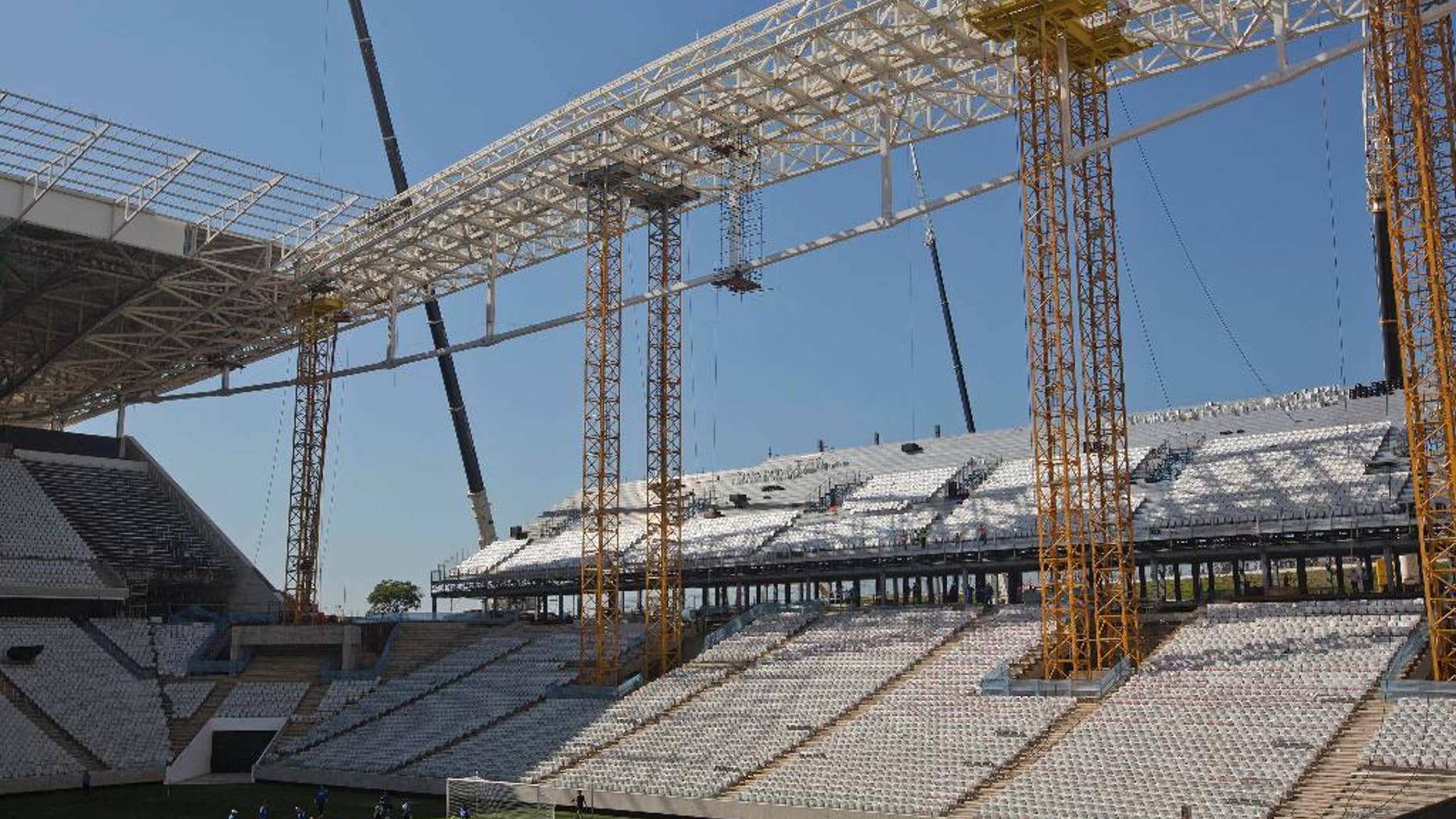 SAO PAULO – Brazilian authorities say the initial investigation into the accident that killed a worker at the stadium that will host the World Cup opener in a few months indicated he likely wasn't wearing a required safety cable.
The worker died on Saturday after falling about 26 feet (8 meters) while helping install temporary seats at the Itaquerao stadium, marking the seventh death in accidents at World Cup venues in Brazil.
The police official in charge of investigating the accident said initial witness accounts showed worker Fabio Hamilton da Cruz didn't connect his safety cable because he only had a "quick thing" to finish at the site.
Inspector Rafael Pavarina said "employees who were next to the victim at the time of the fall" indicated "he neglected to use the security equipment."