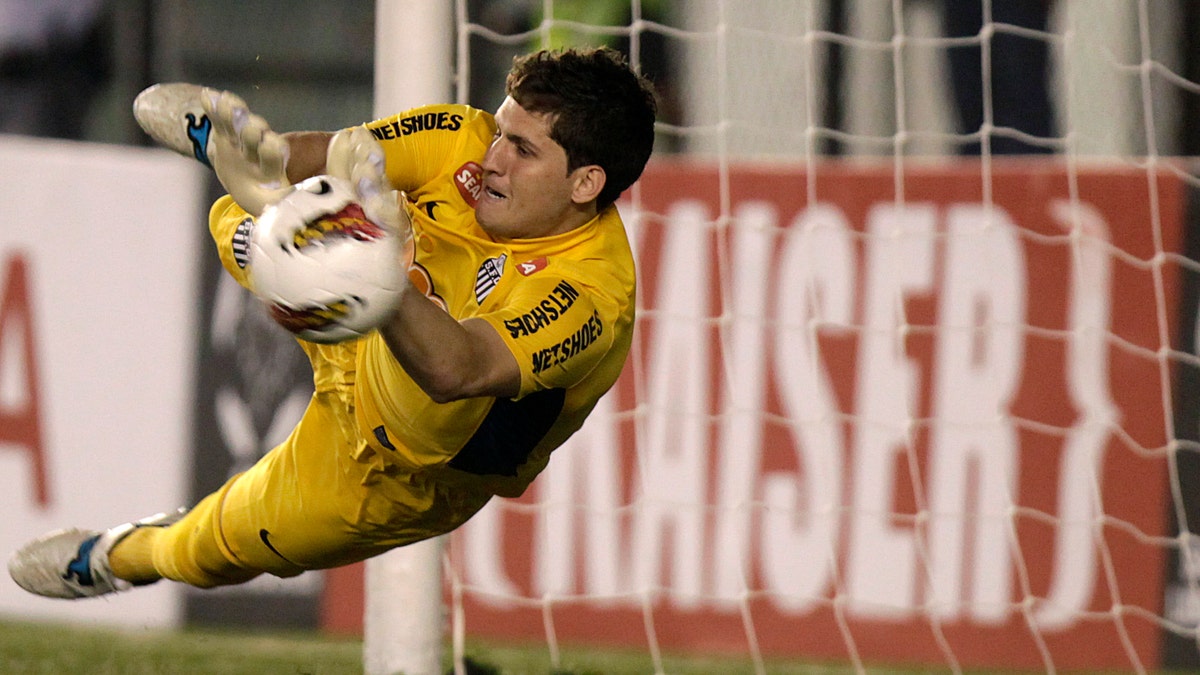 CARDIFF, Wales – The Brazilian football federation says starting goalkeeper Rafael has been dropped from the men's Olympic squad after injuring his right elbow in practice.
Brazilian doctors said exams Tuesday showed the injury will keep Rafael sidelined for up to three weeks. Brazil will make its Olympic debut against Egypt on Thursday at the Millennium Stadium in Cardiff.
The 22-year-old Santos goalkeeper got injured on Monday after colliding with a practice dummy being used to simulate game situation inside the area.
Rafael's replacement was yet to be announced by coach Mano Menezes.
Neto, a 20-year-old Fiorentina goalkeeper, will be Brazil's starter during the Olympic tournament, a competition Brazil has never won.