Brazil holds off Serbia 81-73 at Basketball World Cup, Turkey and Slovenia avoid upsets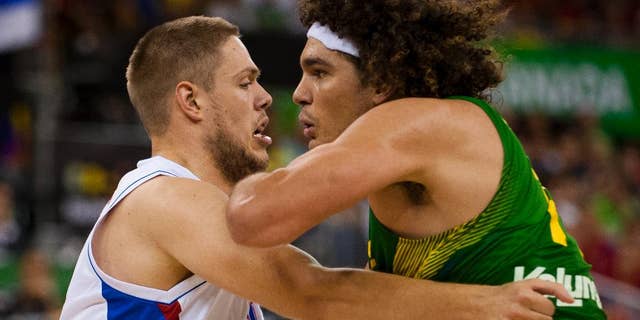 GRANADA, Spain – On a day when Brazil's NBA players struggled, forward Marquinhos Vieira made six 3-pointers Wednesday to help secure an 81-73 win over Serbia at the Basketball World Cup.
Brazil improved to 3-1 in Group A after weathering Serbia's (2-2) explosive third quarter, when it erased an 18-point deficit.
Vieira finished with a game-high 21 points. Leandro Barbosa of the Phoenix Suns added 16 points, and San Antonio Spurs center Tiago Splitter helped secure Brazil's win with a breakaway dunk after a steal by Larry Taylor.
Spain (3-0) plays France (2-1) later in the same group.
Elsewhere, Turkey needed Cenk Akyol's tying 3-pointer with 4.2 seconds remaining to beat Finland 77-73 in overtime in Group C, while Slovenia came back to beat Angola 93-87 in Group D.