Braves OF Hector Olivera placed on administrative leave following arrest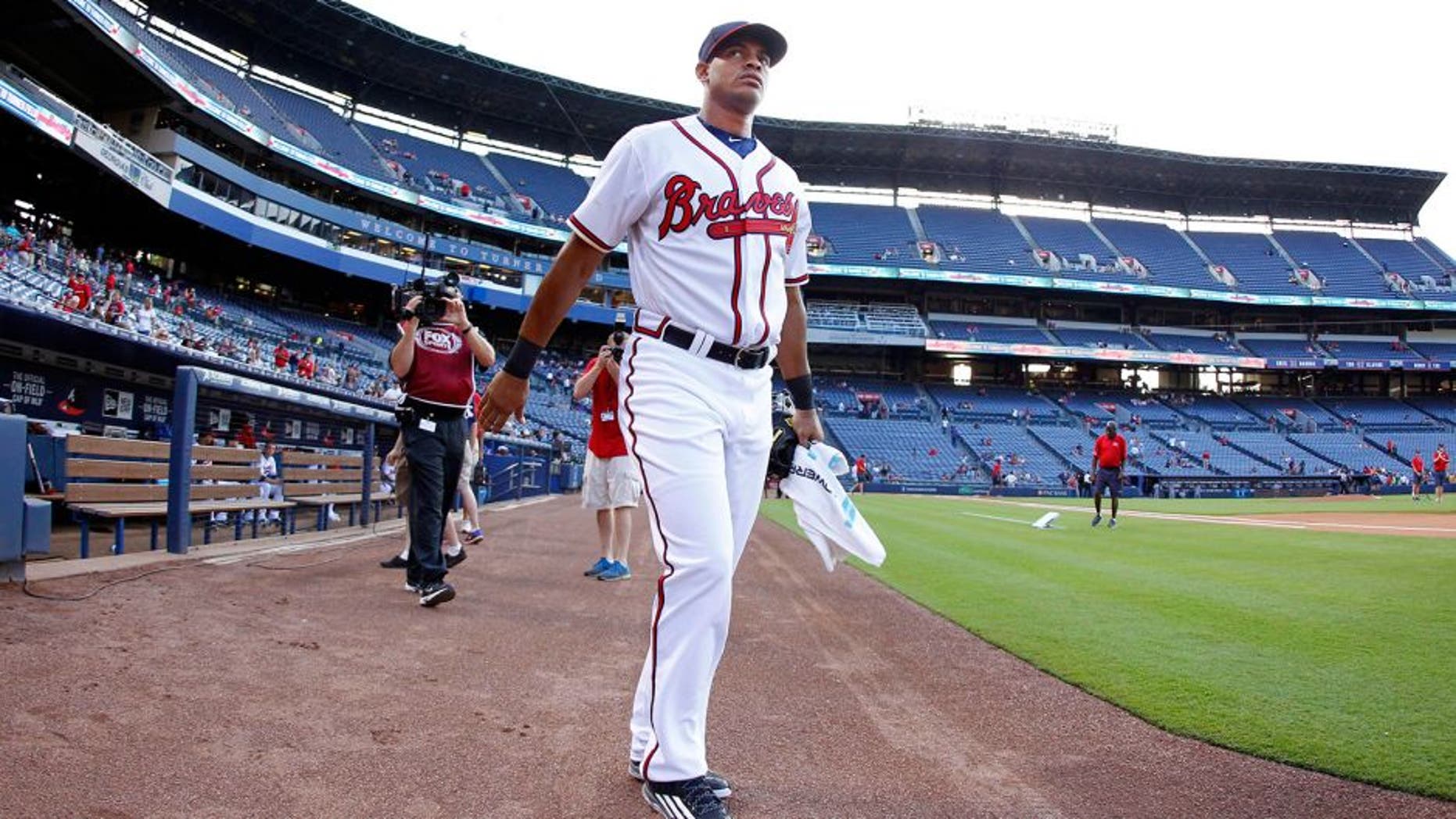 Braves outfielder Hector Olivera was arrested early Wednesday morning following an alleged domestic incident at the team hotel in Arlington, Va.
Major League Baseball has placed Olivera on administrative leave.
"We are extremely disappointed and troubled to learn of the allegations involving Hector Olivera," the Braves said in a statement released Wednesday afternoon. "We will continue to gather information and will address this matter appropriately as we determine the facts. Major League Baseball has placed Olivera on Administrative Leave effective immediately."
Olivera will be placed on the team's restricted list during his administrative leave.

The incident occurred at the Ritz Carlton Hotel in Arlington, where Olivera was taken into police custody. The Braves are in town for a four-game series against the Washington Nationals.
MLB and its players' union reached an agreement on a new domestic violence policy in August. The league has since faced a handful of high-profile domestic violence cases, suspending Yankees reliever Aroldis Chapman for 30 games while Rockies shortstop Jose Reyes was placed on paid administrative leave prior to his charges being dismissed on Monday.
Olivera, the 31-year-old native of Santiago de Cuba, Cuba, is in his second season with the Braves after being acquired as part of a three-team trade with the Los Angeles Dodgers in July. He is signed through the 2020 season on a $62.5 million deal.
The team recalled infielder Daniel Castro from Triple-A Gwinnett to take Olivera's spot on the 25-man roster.

The Braves (0-7) will remain in Washington to face the Nationals on Wednesday and Thursday.