Braves' Miller attempting to halt 17-start winless drought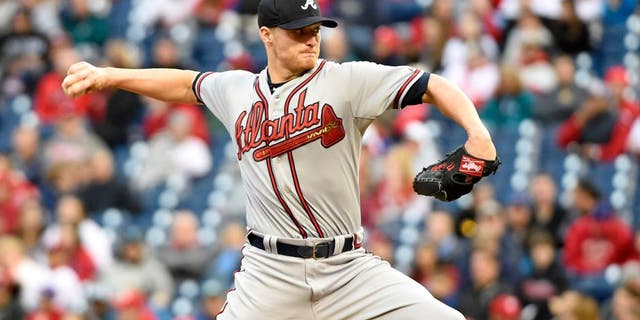 Atlanta Braves right-hander Shelby Miller attempts to avoid a dubious franchise record when he goes for his first victory in more than three months Wednesday against the Colorado Rockies.
Miller has endured a nightmarish stretch of 17 consecutive starts without a win - the longest drought in franchise history since Jo-Jo Reyes' 18-start blight during the 2008-09 seasons.
Another loss or no-decision would give Miller the team record for most starts without a victory in a season season, breaking the mark currently held by Carl Morton (17, 1976), who also holds the franchise record of 22 consecutive winless outings dating to the previous season.
Miller's hard-luck season has been well-documented - he owns a 3.11 ERA and has received a scant average of 1.55 runs during the 17-start skid dating to May 23.
In addition, Miller has a chance to match Hall of Famers Greg Maddux and Tom Glavine as the only pitchers in franchise history to post a 2.50 ERA while making at least 25 starts.
"It's frustrating for him and for us," Braves right fielder Nick Markakis season. "We just got to keep plugging away."
(h/t MLB.com)