Brandt to sponsor Allgaier, expand role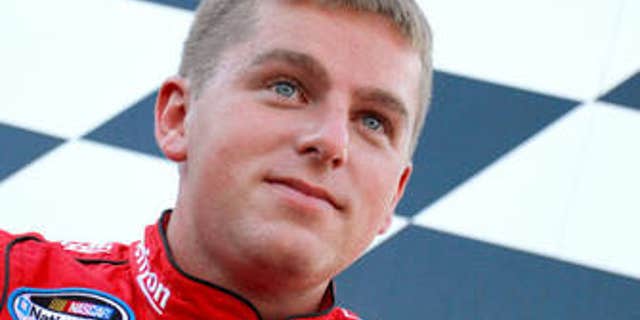 Justin Allgaier will have hometown support from Brandt Consolidated in 2011.
Brandt, based in Springfield. Ill., will be the primary sponsor on Allgaier's car in the NASCAR Nationwide Series for 17 races and serve as an associate on all four Turner Motorsports Chevrolets next season.
Allgaier, 24, who hails from nearby Riverton, Ill., called the partnership of Turner and Brandt "a cool deal between two family-owned operations."
"It's real weird how the whole deal came together," Allgaier said. "Brandt was originally on Peyton Sellers car at Gateway International in October. Someone asked them, 'Why aren't you sponsoring Justin since his family lives so close to the company's headquarters?'
"I stayed over after Gateway and spent time with (president and CEO) Rick (Brandt). They were just sponsoring one race and (he) wasn't sure what their plans were. Once Rick met with (team owner) Steve (Turner), the two just hit it off."
When first approached by Brandt, Allgaier was concerned with maximizing his sponsor's return on investment. Following his association with Verizon (a direct competitor of Sprint), Allgaier understands unique sponsorship relations. Allgaier says one of his goals in representing Brandt will be explaining the three-fold operation which revolves around agricultural chemicals and specialty formulations, retail agronomy and dealer support.
"I'm not in business, but I understand some of the challenges that companies seem to have by being here," Allgaier said. "I have a little bit of a headstart on that, but at the same time this company has the potential to grow more than it already has. Rick has taken a smaller company from a central-Illinois-based business to something that's worldwide. The growth rate has been huge and I think that's what we're going to do."
But given NASCAR's recent marketing initiative with American Ethanol and the switch to E15 for the top three tours in 2011, it's the perfect time for a company with solid agricultural ties to enter the sport.
"Brandt is an exciting, aggressive and family values-based company," Rick Brandt said. "We feel we are teaming up with a driver that embodies these same qualities. We are looking forward to seeing him exemplify that on the track.
"Also, NASCAR's upcoming transition to ethanol fuel embodies Brandt's leadership as a premiere producer of environmentally sustainable products for agriculture. We look forward to representing American farmers on the track."
Allgaier, who won his first Nationwide Series race this season at Bristol Motor Speedway and was the top-finishing NNS-only driver, announced his plans to compete for Turner in November. Turner Motorsports has since expanded its original stable of two NASCAR Camping World Truck Series programs to include three Nationwide teams and an additional Truck team.
Allgaier tested with his new organization last week in Arizona at the GM proving grounds. However, a crew chief has not yet been named for the team.
"We're still working on that," Allgaier said. "We're getting closer. There are a lot of good crew chiefs that are available. We just have to pick the right one.
"With the season we had last year, that just puts more pressure on me, because now we have to go and back it up. Had 2010 been 2011 (without full time) we would have been the champions. But it's not that easy and we weren't. Now we just have to drive that much harder and be that much better so we can be in the same position next year and win the championship. I really think we can obtain that as a team."