Brandt: Chiefs' Peters is Defensive Rookie of the Year material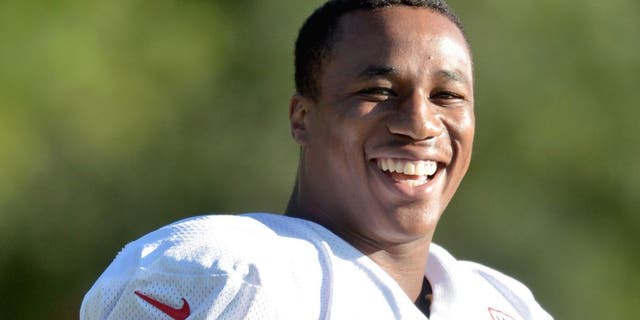 NEWYou can now listen to Fox News articles!
NFL Media's Gil Brandt has already picked the Chiefs to win the AFC East in 2015.
He thinks highly of first-round pick Marcus Peters, too. The longtime NFL analyst and front office man thinks the Washington product is the odds-on favorite for Defensive Rookie of the Year.
"To me, Peters was the most talented cornerback in the draft, and I think he slipped to 18th overall because other people didn't do the background work on him that the Chiefs did," Brandt wrote on NFL.com. "Yes, he was dismissed from Washington last November, but in my personal dealings with him, he's been a really good guy. In fact, I like his demeanor; rather than hanging his head after he gets beaten on the field, he comes right up, smacks his fist into his hand and says, "Throw it at me again!"
Peters ranked ahead of other ballyhooed rookies like Cowboys end Randy Gregory and Jets end Leonard Williams. By all accounts, it's well-deserved praise; Peters has been a camp star so far for K.C.
Added Brandt: "He's an 'accept the challenge' guy, and you like to see that in a corner. Andy Reid and defensive coordinator Bob Sutton seem to get the most out of their players, and I think Peters will negate plenty of potential catches this season."