Brandon Jennings: 'If I have to come off the bench, I'm fine with that'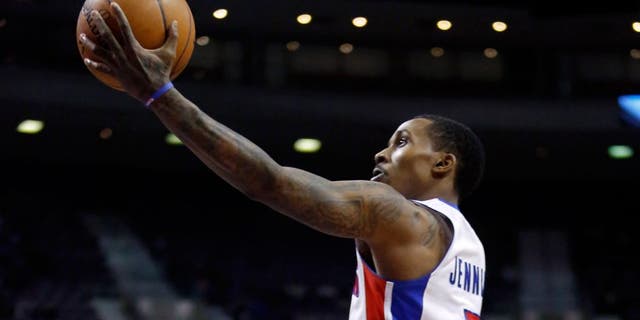 Detroit Pistons point guard Brandon Jennings is in an unclear situation after tearing his ACL last season. The Pistons acquired and extended point guard Reggie Jackson in his absence, which could potentially move Jennings to the bench.
While that might not sit right with some players, it sounds like Jennings can deal with losing his starting spot and taking a role as Detroit's 6th man.
Here's what Jennings told Comcast SportsNet's Jabari Young and Vincent Goodwill, as transcribed by Steve Schrader of the Detroit Free Press:
"Bringing in Reggie Jackson was smart," Jennings said. "I'm supposed to be out, really, for nine months, and they need a point guard. … "My main thing is just to get healthy. Hey, if I have to come off the bench and be the sixth man or whatever, I'm fine with that. Man, I just want to play basketball again. I just want to get back on the court and have fun."
(h/t Detroit Free Press)