Brandon Crawford leaves Giants game with injury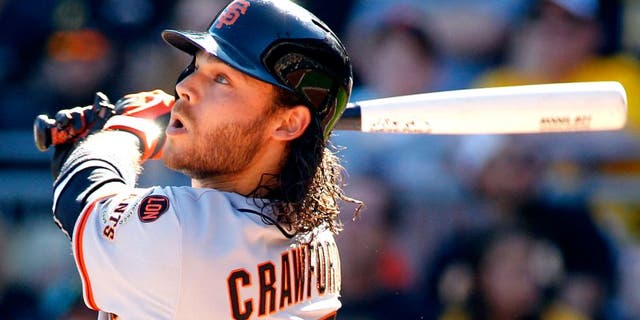 The San Francisco Giants are crossing their fingers that Brandon Crawford doesn't get added an already stacked disabled list.
Crawford left the game in the eighth inning of the Giant's 8-5 loss to the Chicago Cubs on Tuesday, which manager Bruce Bochy revealed was connected to the shortstop's at-bat in the sixth inning.
"I had to take Crawford out, to be honest," Bochy said. "His left side tightened up on him in that last swing he took of that long at-bat. It tightened up quite a bit and it wasn't worth the risk to keep playing."
Bochy is confident that his smooth-fielding shortstop won't be sidelined because of the injury.
"We'll see how Craw's doing [Wednesday], but my hope is that he's fine," he said. "I put him at day-to-day right now."
Crawford has been struggling at the plate recently after breaking a 13-game hitting streak that spanned throughout August.
In his last five games, Crawford is 2 for 19 (.105) with six strikeouts.
(h/t CSN Bay Area)