Bradford confident struggling Eagles can resolve offensive woes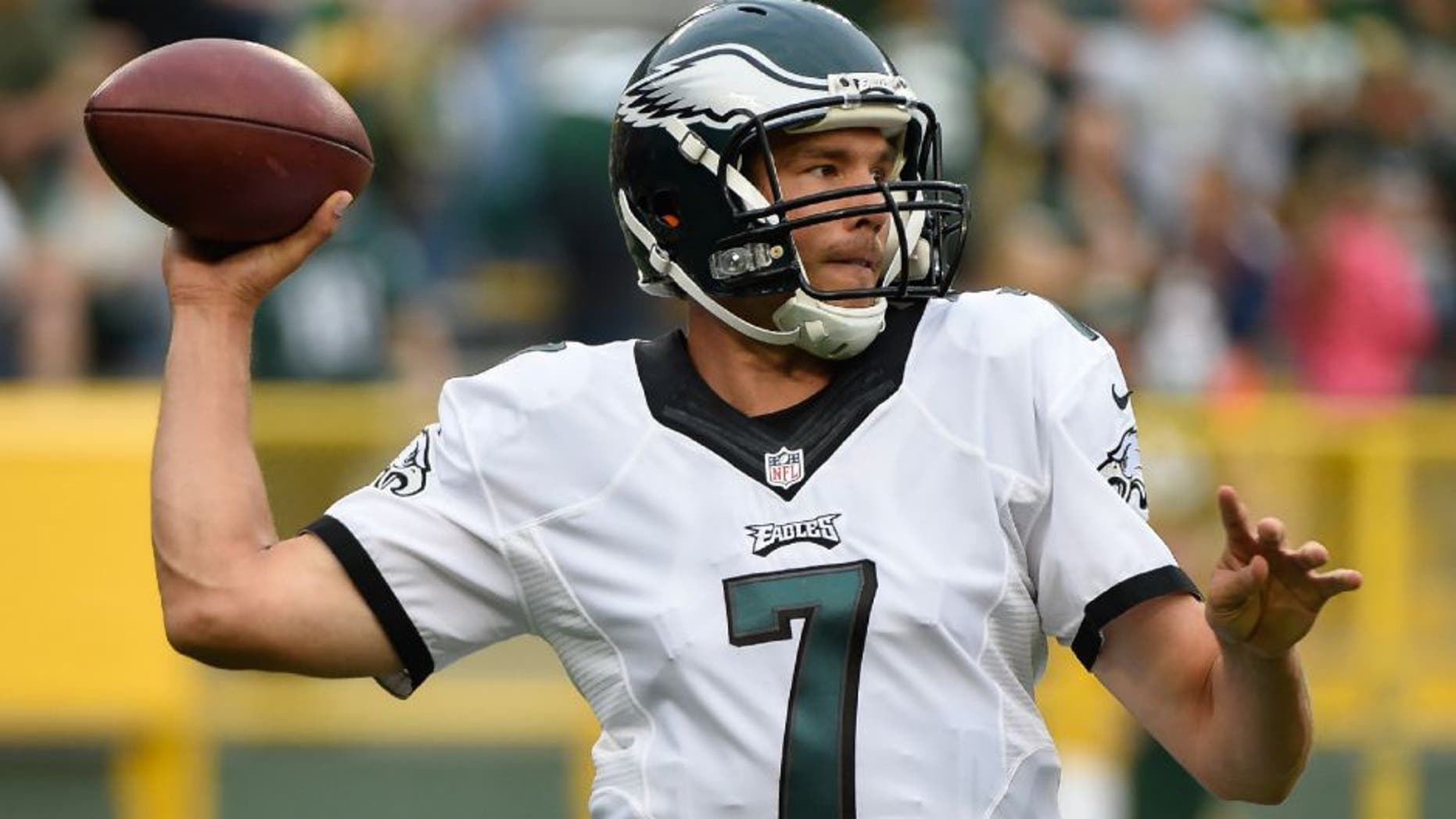 Sam Bradford says there's nothing wrong with the Philadelphia Eagles' offense that can't be rectified.
Despite throwing twice as many interceptions as touchdowns in the Eagles' listless 0-2 start to the young season, Bradford is unwavering in his belief that Philadelphia will turn things around.
"I've got no doubt in my mind," Bradford told reporters Wednesday. "I'm not sure if it was a matter of us pressing a little bit in the first two games, trying to make plays, and trying to do more than we needed to do. But I think that we are very capable of coming out and doing those little things, because we have done them right before."
Getting those little things right could be an arduous task given the daunting challenge that awaits the Eagles this weekend. Philadelphia hits the road to take on the unbeaten New York Jets, who are allowing a league-low 8.5 points per game and have already forced 10 turnovers.
"It's not easy for an offense to identify what they're doing every snap," Bradford said of a defensive unit that held Andrew Luck and the Indianapolis Colts to seven points on Monday night. "You've got to hold the ball a little longer. And then that rush gets to you."
With a running game that's been non-existent and could be without DeMarco Murray, who injured his hamstring in practice Wednesday, that puts an onus on Bradford to make rapid adjustments after committing five turnovers through the first two games.
Philadelphia coach Chip Kelly absolved his quarterback of blame - "Sam is making the right reads and progressions" - for three of his four interceptions, but Bradford knows he has to raise the level of his game.
"Obviously, I haven't played to my capabilities," Bradford said. "I felt like I was playing much better than this a couple years ago, and I expect myself to play better. Like I said, sometimes when it starts out like this you have to get back to the basics."
(h/t NJ.com)