Brad Keselowski Racing starts debate for NCWTS most popular driver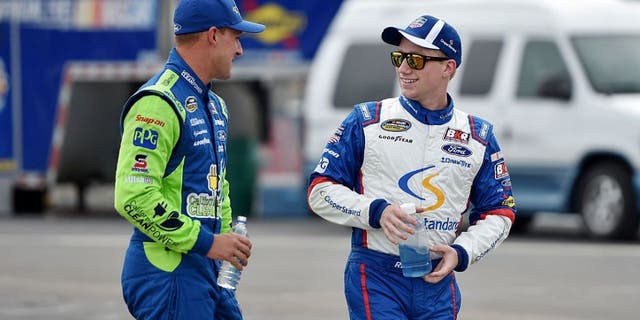 NEWYou can now listen to Fox News articles!
If you're sick and tired of all of the discussion around the U.S. presidential election, then take a break from it and vote on something much more enjoyable.
The polls are open to vote for the most popular drivers across all of NASCAR's series. You can make your voice heard here.
In the NASCAR Camping World Truck Series, Brad Keselowski Racing decided to go to the next level and hold some debates between its drivers -- Tyler Reddick and Daniel Hemric.
Austin Theriault, part-time driver for BKR in the No. 2 truck, served as the moderator for the debate. Check out the video below.
After the debate ended, much like in the presidential debate, both drivers took to Twitter to take some jabs at each other.