Brad Keselowski, Carl Edwards fastest in Saturday Sprint All-Star Race practice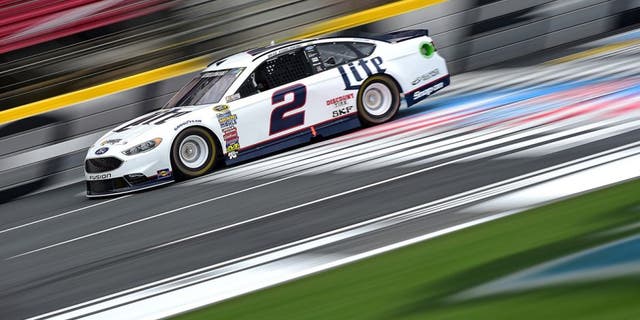 After heavy rains postponed practice for the NASCAR Sprint All-Star Race (FS1, 7 p.m. ET) on Friday, Brad Keselowski and Carl Edwards tied for the fastest time in the Saturday morning session.
As a result of weepers at the exits of Turns 2 and 4, the red flag was displayed for a period of time. Once the session resumed, drivers began pit road practice for Saturday's qualifying session.
Keselowski and Edwards laid down a fast lap of 192.027 miles per hour during pit road practice. Denny Hamlin ran a lap of 191.904 mph, as Kurt Busch and Joey Logano rounded out the top five
Up next in an action-packed day at Charlotte Motor Speedway is the Sprint Showdown (FS1, 11 a.m. ET), where five drivers will transfer into the All-Star Race -- the winners of all three segments and two more drivers voted in by the fans.
For full Saturday morning practice results, see below.