Bracket Watch: Thursday will be a big day for the bubble teams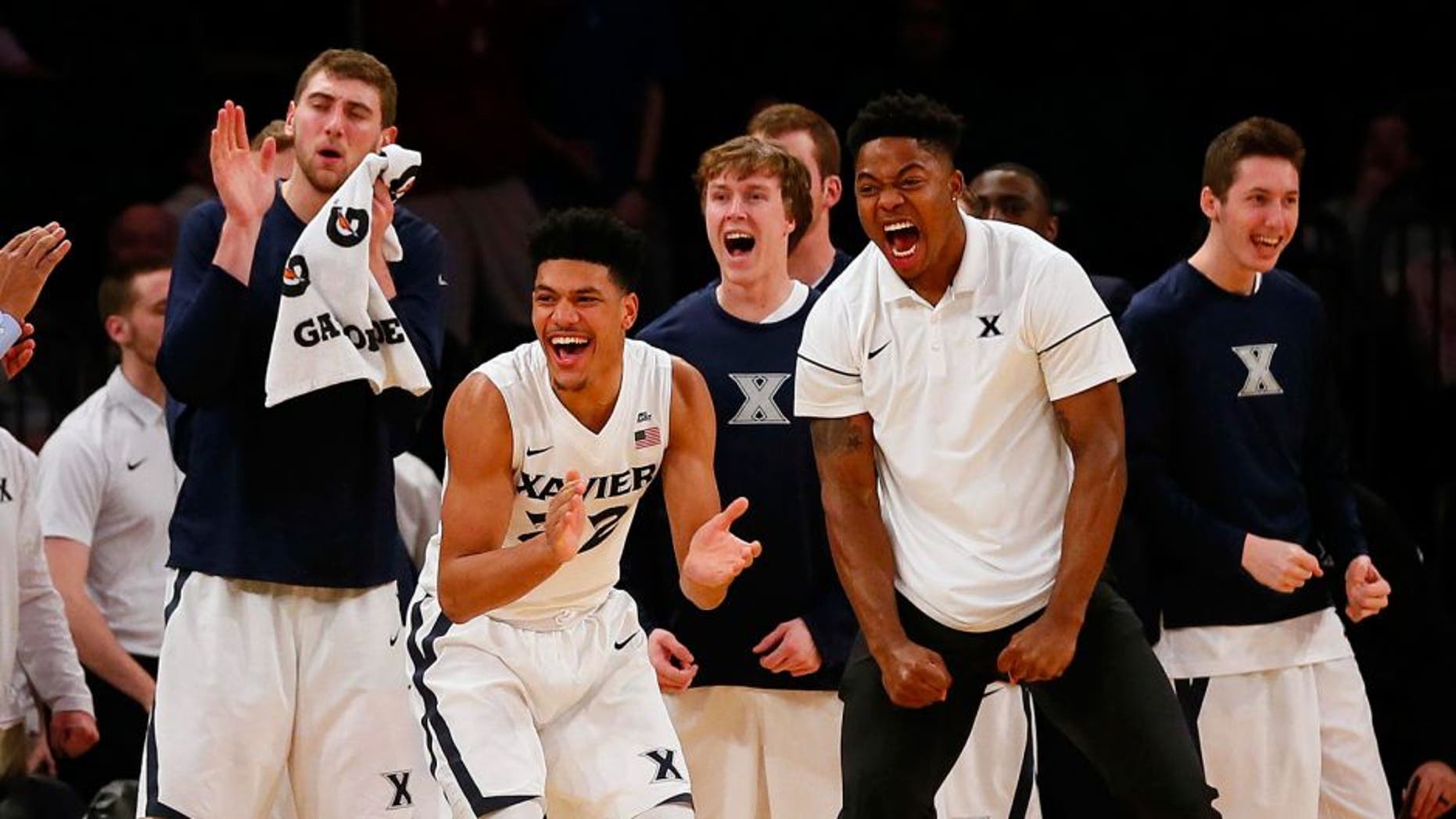 Thursday is jam packed with conference tourney action. Here's a guide to the games with the biggest bracket implications:
Michigan vs. Illinois (Noon ET): The Illini are just on the outside looking in right now and could use a win over RPI Top 50 foe Michigan (which itself is dealing with some extraordinary travel issues.)
North Carolina vs. Miami (Noon ET): If the Tar Heels want to land that No. 1 seed, they can't afford to bow out early. But Miami's already beaten them once.
Duke vs. Louisville (2:30 p.m. ET): No major ramifications, just a great game.
Iowa vs. Indiana (6:30 p.m. ET): Iowa is my first team out. Beating the 17-14 Hoosiers won't put the Hawkeyes in, but it will keep them alive.
Vanderbilt vs. Texas A&M (7 p.m. ET): Vandy at 17-14 is right on the bubble. It can't afford to lose to an Aggies team ranked in the low 80s of the RPI.
Baylor vs. Kansas State (9:30 p.m. ET): K-State is sitting right on the cut line. Beating a Top 10 Baylor team might ensure a bid for the Wildcats.
Butler vs. Xavier (7 p.m. ET) and Providence vs. Creighton (9:30 p.m. ET): I'm not too worried for the 20-11 Friars and 20-12 Musketeers, but nor are they entirely safe. Beating projected tourney teams would end the suspense.
UCLA vs. USC (11:30 p.m. ET): The Trojans are one upset away from sealing the deal. Also, a good excuse to watch more Lonzo Ball.
* -- Denotes projected conference champion, automatic berth. Teams in bold have secured an automatic berth.
This edition's bracket is Midwest vs. West and East vs. South in the national semifinals, based on the order of my No. 1 seeds.
BRACKET WATCH
LAST FOUR BYES
LAST FOUR IN: USC, Vanderbilt, Kansas State, Illinois State
FIRST FOUR OUT: Iowa, Syracuse, Illinois, Rhode Island
NEXT FOUR OUT: Cal, Ole Miss, Indiana, Clemson
MULTIPLE BID CONFERENCES: ACC (9), Big Ten (7), Big East (7), Big 12 (6), SEC (5), Pac-12 (4), A-10 (2), American (2), MVC (2), WCC (2)