Boykin gets Heisman campaign running with four TD passes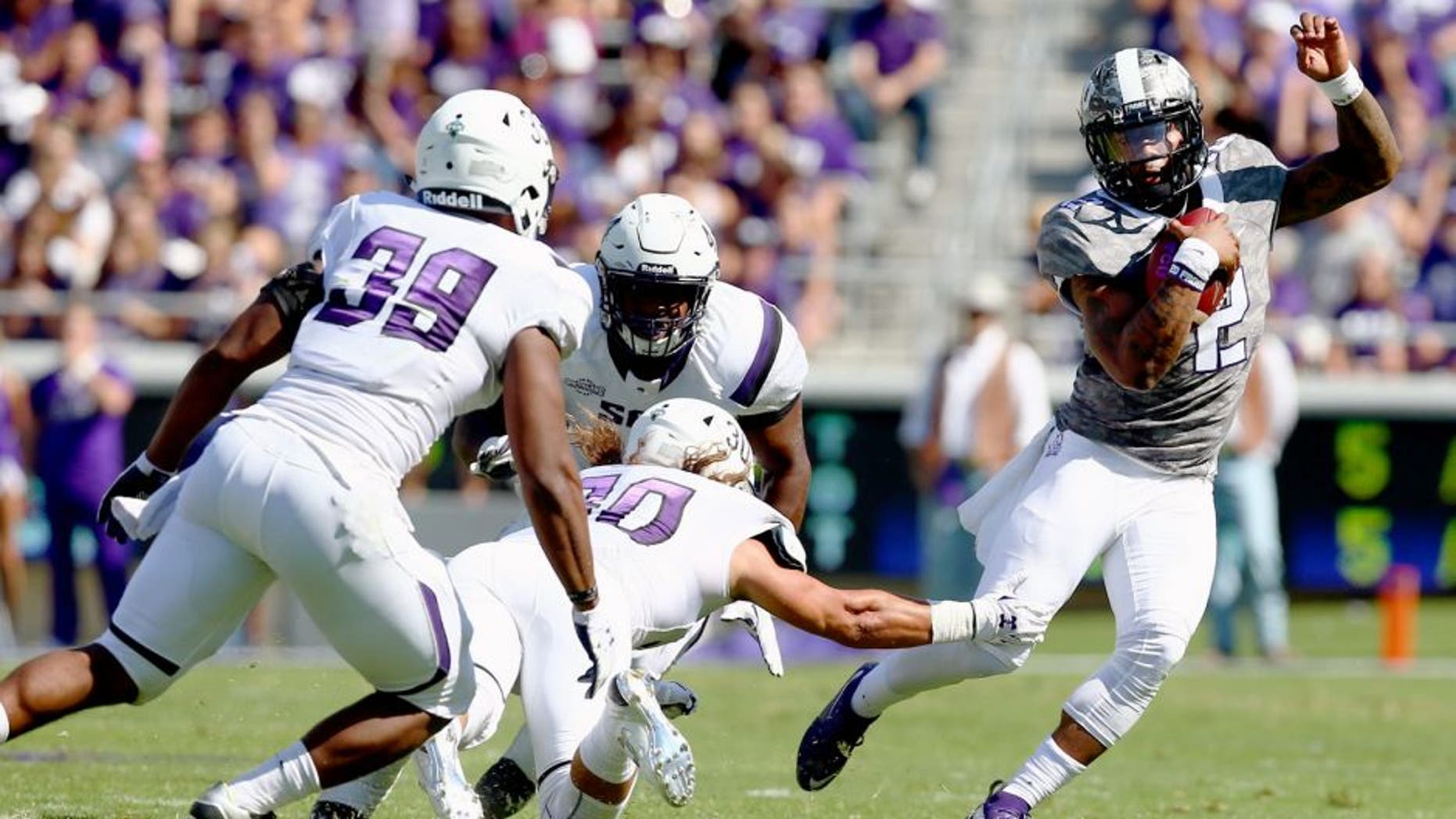 Heisman Trophy hopeful Trevone Boykin took some heat after his lackluster start to the season at Minnesota. On Saturday the No. 3-ranked TCU Horned Frogs quarterback got his campaign up and running with 285 passing yards and four touchdowns in little more than a half.
Boykin and the Horned Frogs dismantled FCS opponent Stephen F. Austin, 70-7, giving coach Gary Patterson his 14th consecutive win in a home opener since a 2001 loss.
Boykin led five early scores in a span of about 10-minute span. His 60-yard strike to Kolby Listenbee to start things off extended Boykin's nation's-best streak to 17 consecutive games with a touchdown pass.
Last week Boykin moved into second place on TCU's all-time passing yards list behind Andy Dalton. His four touchdowns Saturday gave him 60 career passing touchdowns, joining Dalton (71) as the only players to reach that threshold in TCU history.
Boykin's fourth touchdown against SFA on the first series of the second half would be his final series of the game. TCU's 70 points were the second-most scored in a game in program history. It was just the sixth time TCU eclipsed the 65-point mark in a game.
(h/t Associated Press)