Bowles on Jets rookie DE Leonard Williams: He'll 'take your head off'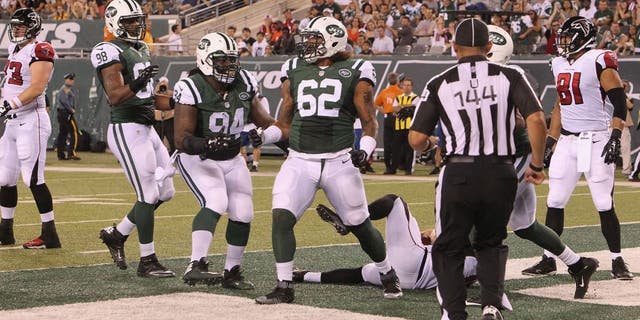 New York Jets rookie defensive end Leonard Williams has gotten nothing but rave reviews from the team thus far. He's played like a savvy veteran in the preseason, making play after play for the Jets.
He's destined to be a start in the NFL, but he won't tell you that. He'll just go about his business with a quiet confidence. Head coach Todd Bowles realizes the young man's potential, via Manish Mehta of the New York Daily News:
In three preseason games, Williams recorded six tackles, 1.5 sacks, and a safety. Needless to say, his presence on the field has to be recognized by opposing offenses. A combination of Williams, Sheldon Richardson, and Muhammad Wilkerson will be disrupting offensive lines all season -- after Richardson returns from suspension.
"I definitely want to be one of the best at my position," Williams said. "I think everyone feels the same way or they wouldn't be here every day trying to work toward that. Hopefully one day I'll be remembered as one of the greatest to play D-line.
"There will always be a learning curve, but at the same time, I do expect to make an immediate impact on the team."
Williams likely will have an immediate impact given Richardson's looming suspension. He'll step in at defensive end Week 1 and make an instant impact on the game. Jets fans should be excited about seeing this guy play for Gang Green for the next five years.
(h/t New York Daily News)