Bowles: Jets signed QB Flynn because 'he was the only one available'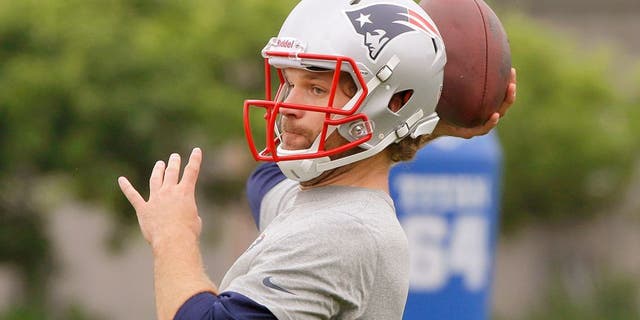 The New York Jets brought in reinforcements at quarterback on Wednesday, signing veteran Matt Flynn. He's already been told that he's not guaranteed a roster spot, and still needs to recover from an ailing hamstring injury.
So why did Toldd Bowles and the New York Jets sign him? Well, there weren't any other options.
"He was the only one available, too," Bowles told Kevin Armstrong of the New York Daily News. "Like everybody else, you want to find better, but Matt's a good quarterback. I wanted to get him in here so he can have a week, learn and pick everything up so when he got healthy he can go out and play."
That's not exactly the most glowing review from a head coach, but Flynn was given a chance to prove himself, nonetheless. That opportunity may not come until next week, though, as Bowles said Flynn is "a week away" from taking the practice field with the team.
In addition to recovering from his hamstring injury, Flynn still needs to get acclimated with the new system and team. He's already begun doing so, but it's not an overnight process.
"My focus has to be on learning stuff, learning the playbook, learning what the heck's going on out there," Flynn said. "Watching practice today, it was different."
Flynn isn't expected to play in the team's second preseason game on Friday, but the plan is to have him ready for Week 3 of the preseason.
(h/t New York Daily News)