Bowditch leads Texas Open; Mickelson withdraws after pulling muscle in side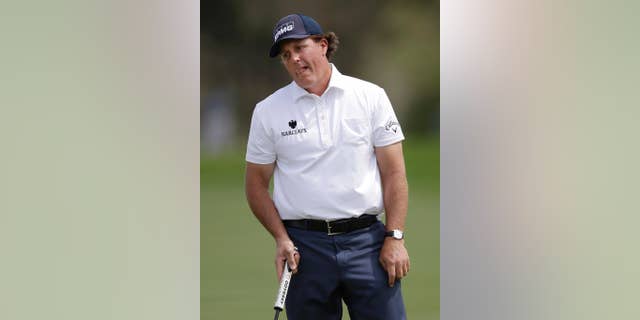 SAN ANTONIO – Steven Bowditch opened a three-stroke lead Saturday in the Texas Open, while Phil Mickelson withdrew after 10 holes because of a pulled muscle in his right side.
Bowditch, the 30-year-old Australian seeking his first PGA Tour title, shot a 4-under 68 to reach 12 under at TPC San Antonio. Matt Kuchar and Andrew Loupe were tied for second. Kuchar shot 65, and Loupe had a 70.
Mickelson withdrew after pulling the muscle teeing off on No. 1 — his 10th hole of the round. He hopes to play next week in the Houston Open, the last event before the Masters. Lefty was 1-over par in the round and 4 over overall when he pulled out.