Both coaches in Super Bowl 50 are John Fox successors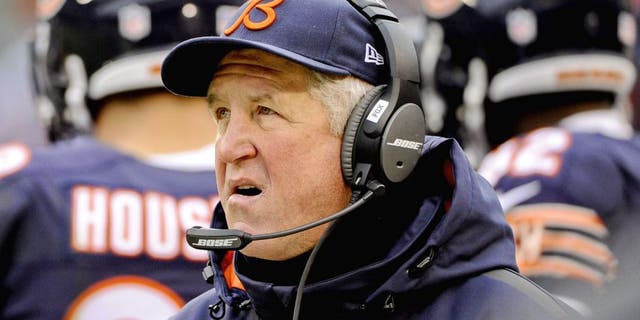 This year's Super Bowl should be a particularly painful one for John Fox. And not because his Chicago Bears finished 6-10 and missed the playoffs, but because he was once the head coach of both teams that advanced to Super Bowl 50 on Sunday.
Denver Broncos head coach Gary Kubiak and Carolina Panthers head coach Ron Rivera are Fox's successors with their respective teams.
Via History of the NFL on Twitter:
Fox coached in Denver from 2011-2014 and won four consecutive AFC West titles. He took the Broncos to Super Bowl XLVIII, where they lost, 43-8, to the Seattle Seahawks. Kubiak took over this past season, led the team to a 12-4 record and earned a No. 1 seed. He is heading to the Super Bowl for the first time as a head coach, after eight seasons with the Houston Texans (2006-2013).
Before Fox's stint in Denver, he was the head coach in Carolina for nine seasons (2002-2010). He led the Panthers to an appearance in Super Bowl XXXVIII, posting a .507 regular-season winning percentage during his tenure. Rivera, who took over as a rookie head coach in 2011, has won each of the last three NFC South titles. He set a franchise record with 15 regular-season wins in 2015.
If history is bound to repeat itself, the Bears should be looking forward to their next head coach. Fox's future successor in Chicago may be destined to lead the team to the Super Bowl.