Boston sports icons throw out 1st pitch before Fenway opener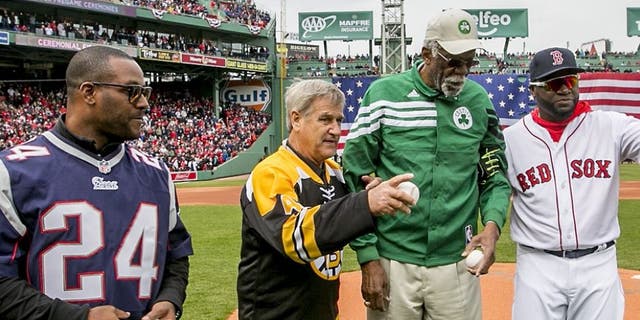 The Boston Red Sox really upped the ante when it comes to first pitches.
The club trotted out former New England star Ty Law, Boston Bruins legend Bobby Orr, Boston Celtics icon Bill Russell and Red Sox retiring slugger David Ortiz for an epic first pitch.
That's 19 championships -- 11 for Russell, three for Big Papi and Law and two for Orr -- throwing out a first pitch that must have thrilled the Fenway faithful.
But how to you top that next year?