Boston Red Sox owner considering changing Yawkey Way to ease history of racial intolerance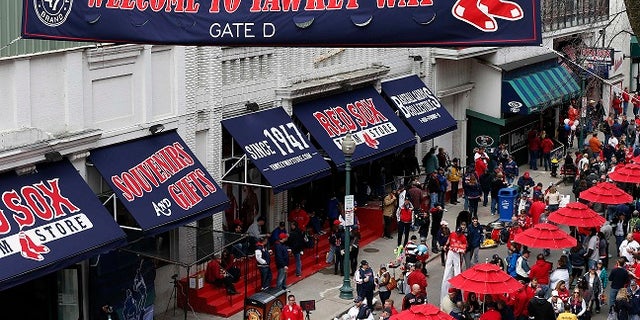 The owner of the Boston Red Sox said he plans to ask the city to rename Yawkey Way in an effort to ease the ballclub's history of racial intolerance.
Team owner John Henry told the Boston Herald he welcomed changing the name of the street that runs alongside the team's stadium, Fenway Park, that honors Henry's predecessor, Tom Yawkey.
The news followed last weekend's tragic attack in Charlottesville where a woman was killed after a car drove into a crowd protesting white supremacists. The white supremacists, along with other demonstrators, had gathered to protest the removal of a Robert E. Lee statue. A number of Confederate statutes have been removed or vandalized across the country since then.
WASHINGTON NATIONALS OWNER MARK LERNER HAS LEG AMPUTATED TO REMOVE CANCER
Yawkey owned the club from 1933 until his death in 1976, and his wife, Jean, ran the club until her death in 1992. She left the ballclub in the care of a foundation that bore their name until it was sold to Henry and his partners in 2002 for $700 million. During Yawkey's tenure, the team was the last in Major League Baseball to integrate, in 1959.
"It's a continuation of John's strong feelings about tolerance and inclusion and making sure that everyone in Boston and New England feels welcome at Fenway Park," Red Sox president Sam Kennedy told The Associated Press. "This is just the beginning of a process that will involve the community."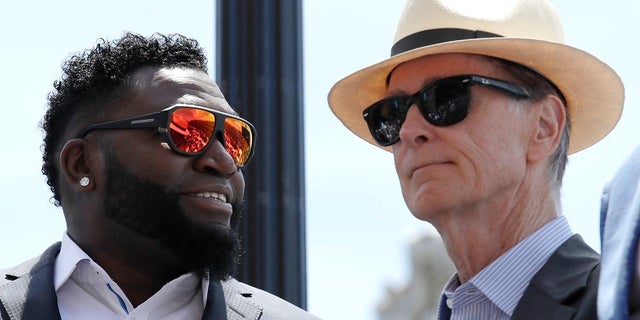 Renaming the street, which is funded by taxpayers, would require a discussion among the property owners along Yawkey Way.
"The different property owners would need to get together and discuss this," Kennedy said. "You need a consensus to petition the city."
Henry told the Boston Herald that he would like to rename it for retired Red Sox star player David Ortiz. The city has already renamed an extension of the road after the former Red Sox slugger, who retired at the end of last season.
Yawkey bought the team at age 30 in 1933, and Boston did not have a black player until Pumpsie Green in 1959. The Red Sox employed other black players in their minor leagues, but did not promote any until Green.
Even though decades have passed since Green's debut, the Red Sox have still struggled at times to accomplish the goal of making Fenway more welcoming for minorities.
In May, Orioles player Adam Jones said a fan called him a racist slur. That same week, a fan was banned for life from the stadium for using a variant of the N-word while speaking to another fan regarding the national anthem singer.
WHITE HOUSE VISIT? NO THANKS, SAYS NBA'S DURANT
Last year, Red Sox star pitcher David Price said he heard racial taunts at Fenway while he was in the bullpen.
The team has also tried to distance itself from flagship radio broadcaster WEEI, where hosts doubted Jones' claims. Former Red Sox pitcher Curt Schilling also said he believed Jones was lying. Schilling, who helped pitch Boston to World Series titles in 2004 and 2007, was fired from ESPN after he shared a post on his Facebook that many viewed as being "anti-transgender."
Henry told the Herald he had previously approached the city about changing the name, but then-mayor Tom Menino "did not want to open what they saw as a can of worms." The Yawkey Foundation has been a philanthropic force in Boston for the past 15 years.
The Associated Press contributed to this report.