Boston Marathon winner Desiree Linden first American woman to win since 1985
As she crossed the finish line, Desiree "Desi" Linden became the first American woman to win the Boston Marathon in more than three decades.
Linden, 34, ran the more than 26 miles in the historic race Monday – through icy winds and rain – finishing with an unofficial time of 2 hours, 39 minutes and 53 seconds. She is the first American to win the women's division since 1985.
Before she won the marathon, Linden garnered praise online for appearing to slow down to wait for fellow American Shalane Flanagan as she pulled off the course for a pit stop.
Here's a look at three things to know about Linden.
She's a two-time Olympian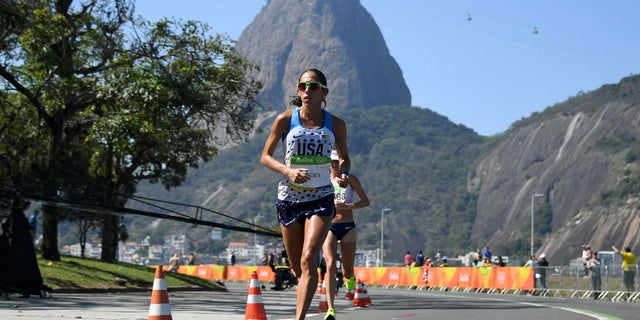 She is a two-time Olympian, finishing in 7th place in the 2016 Games.
She did not finish in the 2012 Olympics because of a stress fracture that caused her to drop out, according to Sports Illustrated.
She won silver medals in the 2010 Chicago Marathon and 2011 Boston Marathon.
Ahead of her Boston Marathon win, Linden touted her "experience," saying she thought she's "run the most marathons" compared to other competitors. This year was her 6th time running the Boston Marathon.
She started a coffee company
Along with her husband and fellow runners Ben and Sarah True, Linden started a coffee company.
BOSTON MARATHON'S FIRST OFFICIAL FEMALE RUNNER RELIVES BOMBINGS: 'RUNNING MAKES YOU FEARLESS'
Called Linden & True, the company is offering free coffee during the Boston Marathon before and after Monday's event, according to its website.
She recently took a small marathon hiatus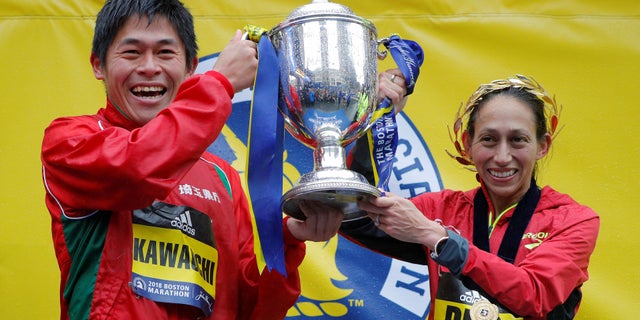 The summer of 2017 wasn't spent running, but instead reading, fishing and kayaking in Michigan, she told Runner's World magazine. She said her husband and coach were both supportive of her needing the time and space away from the sport.
It was October 2017 when she began to run every day again, according to Runner's World, even doing a cross-country race in Boston at the end of the month.
She also participated in some short distance runs, including the Manchester Road Race in Connecticut and the USA Track & Field 5K in New York City.
The Associated Press contributed to this report.