Bosa earns Defensive Rookie of the Year honors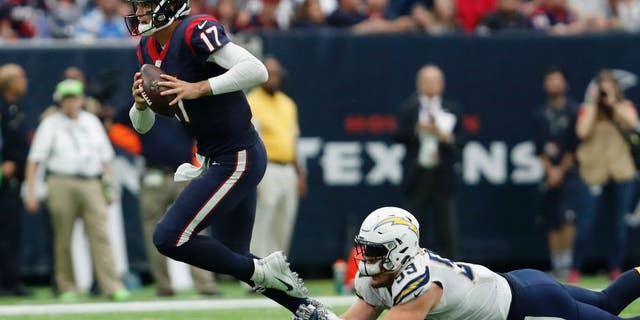 Despite missing the first four games of the season, Chargers defensive end Joey Bosa earned the NFL Defensive Rookie of the Year award on Saturday in a landslide.
The former Ohio State Buckeye had 10.5 sacks on the season, the most by a rookie since Aldon Smith had 14 in 2011. Bosa also compiled 41 tackles in his 12 games played, 19 of which were for a loss.
Bosa's rookie season began with some controversy though, as a contract holdout led to some missed time followed by a hamstring injury. But he made his mark quickly in his first game, earning two sacks against the Oakland Raiders. His 10.5 in 2016 were the most sacks by a Charger rookie since Shawne Merriman's 10 in 2005.