Born to Run: Flyers' Voracek rocks out during Springsteen soundcheck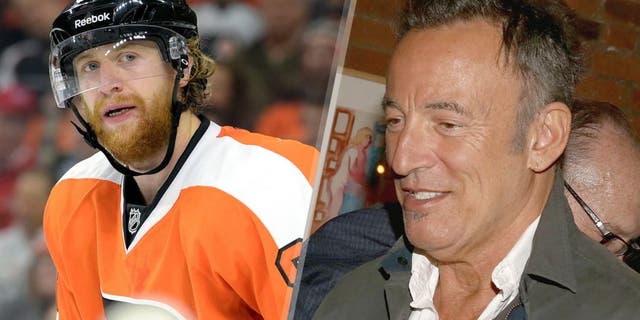 Philadelphia Flyers forward Jakub Voracek is on record as saying he's a huge fan of Bruce Springsteen and the E Street Band.
So with "The Boss" in town, Voracek made certain he was present during the soundcheck on Friday when Springsteen hit the "Streets of Philadelphia" as part of The River Tour.
Voracek did more than observe as the 26-year-old gleefully traded his hockey stick for a guitar and rocked out at the Wells Fargo Center.
While Springsteen had the crowd on its feet later that night, Voracek hopes to do the same several hours later as the Flyers (24-20-9) host the Metropolitan Division-rival New Jersey Devils (27-21-7) on Saturday afternoon.