Book claims 1981-82 Knicks fixed games for drug dealer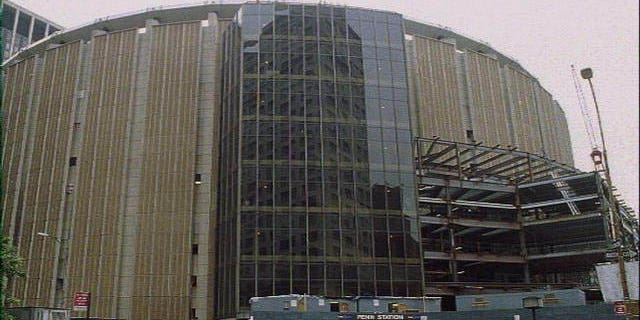 NEWYou can now listen to Fox News articles!
A new book about gambling in sports has revealed that FBI informants claimed that members of the New York Knicks fixed professional basketball games as a favor to their drug dealer, who made big money betting against them.
The allegations are laid out in a recently released book called "Larceny Games: Sports Gambling, Game Fixing, and the FBI." Its author, Brian Tuohy, tells the New York Post that three members of the 1981-82 Knicks and their drug dealer were the subject of a federal investigation into whether the team was shaving points.
Tuohy's book cites FBI documents with information from informants who said that the dealer had begun betting $10,000 a game against the Knicks beginning in January of 1982. By late March, the dealer had won six of seven big-money bets and continued to place his regular $300 bets on other NBA games.
"So many people say it's impossible to fix a game because guys are paid so much money," Tuohy told The Post. "But you can see how easily they can get hooked on some drug, be gambling themselves and get in deep with a bookie."
By the end of the 1981-82 season, one informant began to believe that the players had been actively shaving points and possibly betting against the Knicks to win games.
"Source observed heavy betting by [redacted player name] toward the latter part of the season . . . on the Knicks to lose certain games. In each case, the Knicks did lose, or failed to cover the point spread," one FBI report said.
The 1981-82 Knicks finished 36-49, last in the NBA's Atlantic Division that season. Guard Michael Ray Richardson, who dealt with a rumored cocaine addiction throughout his career and was banned for life by the NBA in 1986 for violating the league's drug policy three times, famously said of that year's team "The ship be sinking."
Richardson denied the the point-shaving allegations when contacted by the Post, and the Knicks declined comment. No charges were ever filed in the case due to lack of evidence, but beginning in the mid-80s, the feds began sending agents to NBA teams, with the league's cooperation, to discuss the dangers of gambling, a move Tuohy says "was no coincidence."
The NBA has not suspended or banned a player for gambling-related incidents since 1966, when Roger Brown was permanently banned from playing in the NBA for associating with known gambler Jack Molinas, who himself had been banned from the NBA 12 years earlier for betting on games while playing at Columbia University.
In 2007, NBA referee Tim Donaghy resigned after a federal investigation showed that Donaghy had bet on games that he had officiated since 2005 and that he had made calls affecting the point spread on games. Donaghy served 15 months in federal prison and later wrote a book claiming that NBA league officials sought to use game officials to manipulate the outcome of certain games and favored certain players.