Bold thinking: Five more ideas for NASCAR to adopt after going retro at Darlington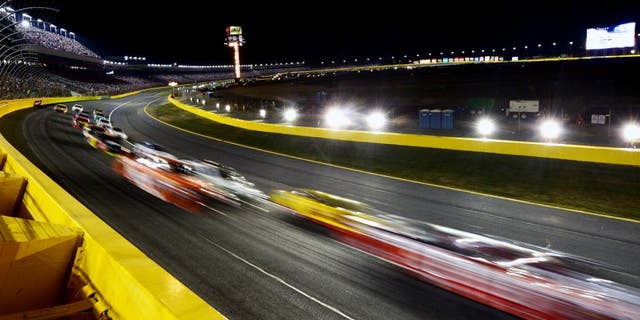 From everything I've seen so far, the NASCAR throwback paint scheme project for this weekends Bojangles' Southern 500 at Darlington Raceway looks like it's going to be a real home run.
Think about it: Two dozen or so paint schemes from the glory days of Petty, Pearson, Allison and Yarborough at one of the sport's most historically significant tracks is something race fans can really wrap their arms around.
And not only are the cars themselves old-school cool, there's lots of retro merchandise going on sale, too, which is a plus.
I don't know who came up with this idea at NASCAR, but it's a sensational one. Obviously, to get this many teams and their myriad sponsors on board with the initiative took an awful lot of time and effort from an awful lot of people in the sport. But this is proof it can be done: If people think outside the box and work together, great ideas result.
So here are some other bold ideas on how to improve NASCAR. Some are more practical than others, I'm sure, but nobody ever said getting better is easy. In fact, it's usually damned hard and worth every bit of sweat to reach your goals.
Add a road course to the Chase: Frankly, NASCAR road racing used to be boring. Right now, the action at Sonoma Raceway and Watkins Glen International is edge-of-the-seat racing. Road courses are the new short tracks in NASCAR and short tracks are what built this sport.
Besides, if you're going to be a champion, shouldn't you have to be good at every discipline? And five 1.5-mile tracks in the Chase is about three too many, in my opinion.
Build on the West Coast Swing: One of this season's early highlights was the West Coast Swing, running Las Vegas, Phoenix and Auto Club Speedway back to back to back. Three very different race tracks that produce fun racing.
But why not spice it up? Remember the old Winston Million? Come up with something like that for the West Coast Swing -- pay a driver a $1 million bonus if he or she can sweep all three races. Or give them five extra bonus points when the Chase starts if they win all three. The same promotion could be applied to the three Southeastern short tracks -- Bristol, Martinsville and Richmond. That would get the boys having at it.
No Sprint All-Star Race rules: Now this would take some guts, but the Sprint All-Star Race badly needs some sex appeal. So take the damned handcuff of the crew chiefs and let them work their magic. Limit the cars to the current 358 cubic inches and the current weight of 3,250 pounds without the driver. Keep all the safety standards the same. Beyond that, anything goes. Let the crew chiefs out of the box for a weekend where money and pride count for everything and points for nothing.
Rotate Chase races: I've been told this is virtually impossible, but the schedule for the Chase for the NASCAR Sprint Cup desperately needs freshening. Keep nine of the 10 races the same, but change a different one out every year. Let the Chase start at Bristol or Richmond or Pocono or Michigan one year.
It's not like the wheel has to be reinvented annually. Just one new Chase race every year. That's not too much to ask.
Reward the regular-season winner: There is no incentive to be the regular season points leader right now. None. Zero. Zilch. Zippo. Think about how absurd this is: Kevin Harvick has led the points every single weekend since winning the third race of the year at Las Vegas. And yet, if the Chase started tomorrow, Harvick would be the No. 5 seed behind Jimmie Johnson, Kyle Busch, Joey Logano and Matt Kenseth.
The driver who leads the points after 26 races should get a significant spiff because it's a significant accomplishment. Give the winner points or cash or points and cash, but they deserve something.
Those five ideas are just for starters. I'm sure there are plenty more good ones out there. I'm geeked about the great idea NASCAR came up for Darlington and I sure hope there's more bold thinking to come.